Bayou Beloved by Lexi Blake
POV: 3rd Person Multi
PoP: 50%
Tropes: Small Town; Childhood Crush; Returning to Hometown
Series: Butterfly Bayou book 6
Type of Series: Series of Standalones
Rate: 3.5/5 Stars
Release Date: March 28, 2023
I have loved this series from book one and the small town Papillon is a character in itself. Quaid is someone that has been on the periphery of the series, a part of it, but not at the same time. His family is one of the wealthiest of the town, and that has given him a reputation. Some of it earned, some of it not.
Jayna returns to Papillon after ten years with her tail between her legs. Her world has fallen apart after she stood up for herself on a case, and also her divorce has been finalized.
This story is about so much more than just Quaid and Jayna. It is about Jayna's sister and Quaid's brother and mother. Yes, we get the romance, but it is almost second fiddle to the meat of the story. I enjoyed this book; it gave me what I wanted and needed. But at the same time, I felt like there wasn't as much a focus on the relationship of these two.
The siblings and Jayna deal with a lot of healing, growth, and self-discovery. Quaid's mother has some realizations about her life and belief systems. What I wanted though, and why I gave the 3.5 stars was more of the town itself. I needed an Otis sitting not just a mention. I wanted more interaction between the main characters and the townspeople. This is a strong story, but it didn't tie into the community in the way in which some of the previous books did, and I wanted more of Jayna and Quaid.

It is a great read though, and I definitely will continue to recommend this story and series to anyone who will listen.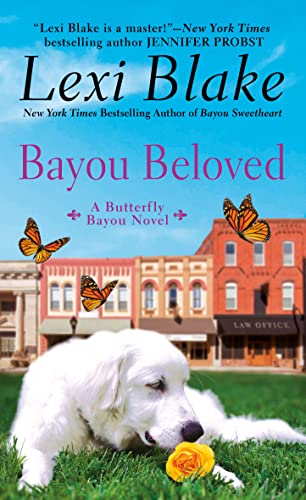 Want to know about more in this series?
Here is my Review for Bayou Sweetheart.
And check out the Quick Shot of Romance Becky and I did on Butterfly Bayou.