Quick Shot of Romance: Butterfly Bayou by Lexi Blake
Our theme for November Quick Shots are books that feature families. This can be found family, DNA Family, or the atypical family. On This episode of a Quick Shot of Romance Leah and Becky are reviewing Butterfly Bayou by Lexi Blake. This is book one in her Butterfly Bayou Series.
Synopsis: From Good Reads
New York Times bestselling author Lexi Blake is back with an all-new heartwarming, small-town contemporary romance series set against the spicy southern backdrop of Louisiana's Butterfly Bayou.

Life in Dallas took a tragic turn for nurse practitioner Lila Daley. In need of a fresh start, she retreats to Papillon, Louisiana, a tiny town on the bayou. Sure she's greeted by a gator, finds herself in the middle of golf cart wars, and unwittingly adopts a scruffy dog, but Lila remains undaunted. She's focused on running the town's medical clinic, but fitting into the quirky community is harder than she imagined.

As a single dad, Sheriff Armie LaVigne embraces routine. But there is nothing routine about the town's newest resident. Lila is a gorgeous fish out of water and he's ready to catch her. In fact, in no time at all, Armie knows Lila is the woman for him and he plans to win her heart. But when the past threatens their happiness, Armie will have to decide if he has the courage to trust Lila enough to find a true happily ever after.
Release Date: May 5, 2020
Trope: Single Dad; Small Town; Hero in Uniform; spin-off series; celibate hero, single dad, untraditional family.
Put out percentage: 50%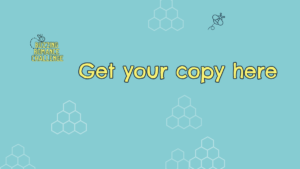 Patreon: https://Patreon.com/bookcaseandcoffee
Facebook: https://Facebook.com/buzzingaboutromance
Instagram: @buzzingaboutormance
Music by Cambo