Meet the Bookcase Bloggers and Podcast Host
Becky ~
Podcast Host of Buzzing about Romance
Owner of Bookcase and Coffee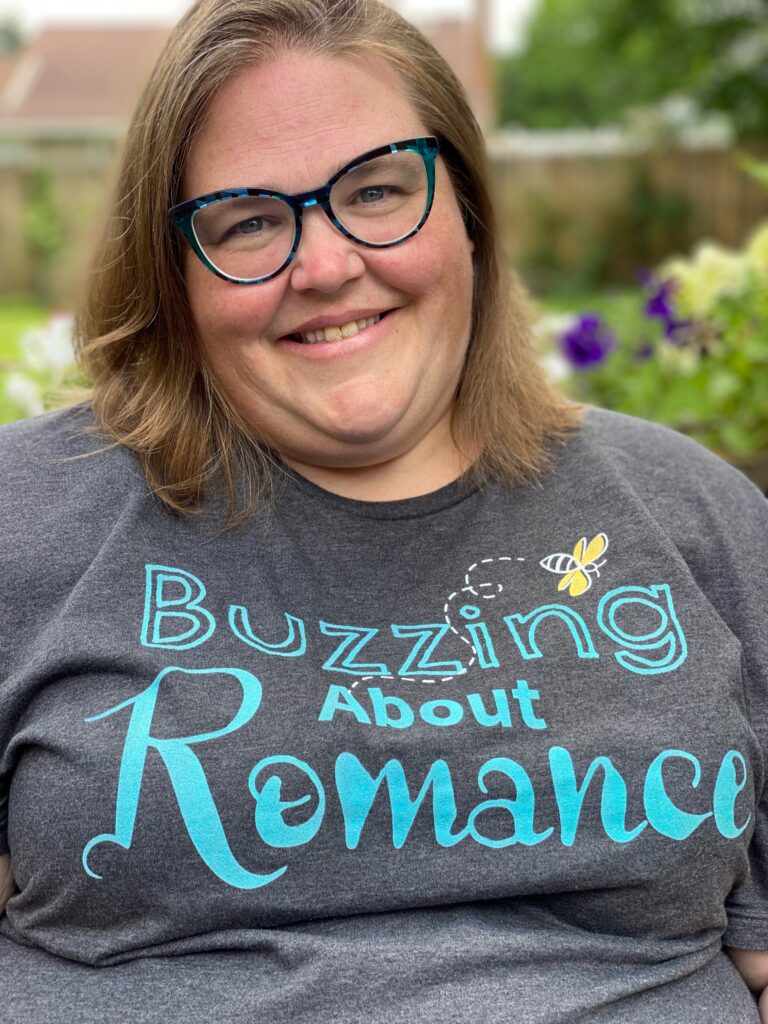 Hey friends! I am Becky, I am the total book and coffee freak behind the blog these days. I am a homeschool mom of teenagers. I have been an avid reader most of my life. The first book I remember devouring would be the Babysitters Club books. I could not wait for the next book to come out. I would hide under my covers with a flashlight and read and read for hours. I loved books and the adventures. I wasn't always the most social kid and books created a life for me.
I will never forget the first "adult" book I picked up; it was the Conquest by Jude Deveraux. I think I was 14. I stole the book from a pile beside my mother's bed. I was totally hooked from that moment forward and haven't looked back.
There isn't a book I won't read but my most favorite is the romance genre. These days I spend my time educating my children, drinking coffee, beta reading and working as a copy editor.
Follow me on Instagram, Good Reads and Facebook.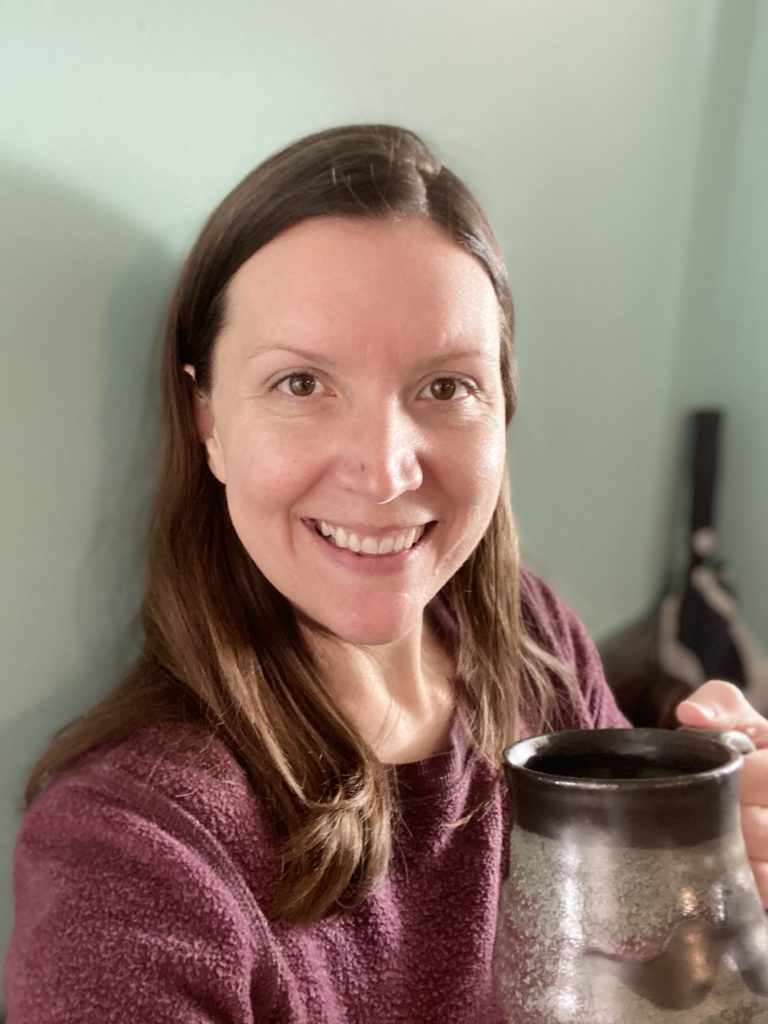 Blogger and Co-Host of Buzzing about Romance
Leah~
I am a coffee and book obsessed SAHM. Since I have started reading, I have devoured every book set in front of me. I started reading romance when I was younger when I stole my mom's harlequin deliveries and hid in my room to read them. I am a borderline speed reader, and it isn't unheard of for me to devour a book (or 3 if I have the time) in a given day. I love the written word and can't get enough of it. Give me a book, and I will read it, but romance is my jam. I have been the SAHM for almost 10 years now and I have loved every second, but now that my littlest is an all-day school kid, I have found an amazing new tribe of friends in the bookish community. When I am not reading, I love to kayak on the creek by our home with my family, long hikes, sewing, crocheting, and occasionally using my ART degree from college. I have slowly been dipping my toes back into the working world as a personal assistant and editor/proofreader, while working around part-time remote learning with my kiddos. You will find me with my hand always attached to a coffee cup, but the contents can vary from coffee to wine and everything else in between. Because honestly, everything is better from a coffee mug.
Buzzing about Romance's Duchess of Historical Romance.
Host of the Corset and Crown Podcast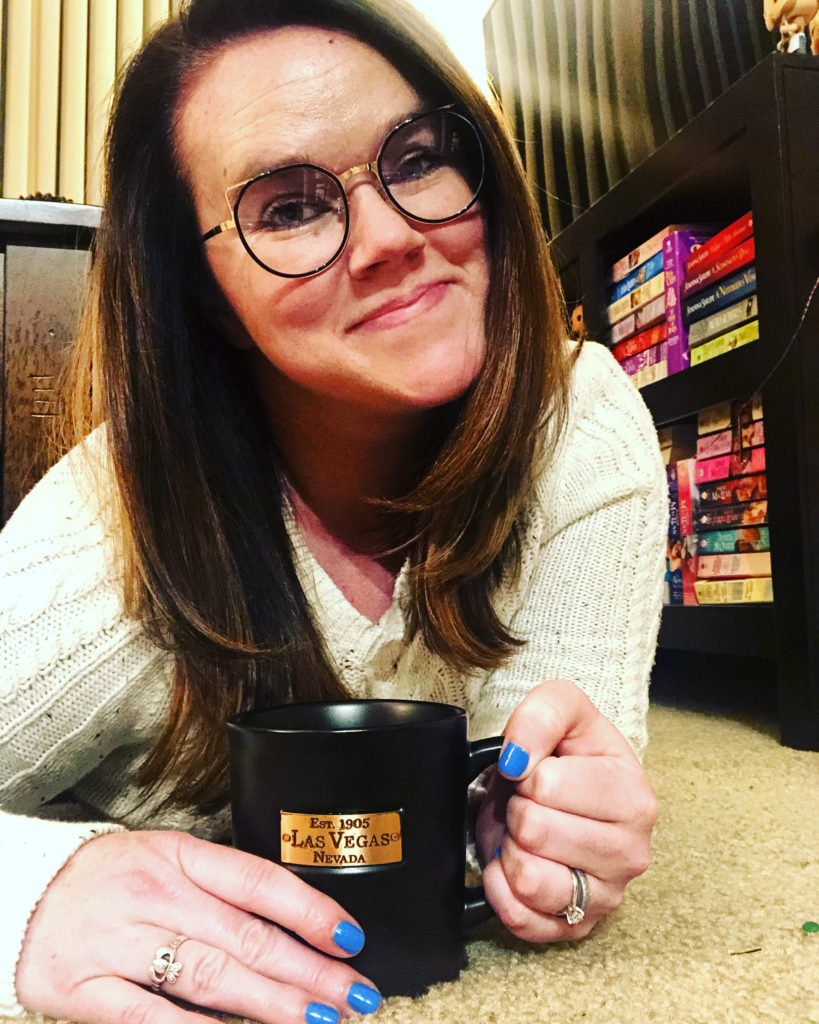 Katie:
Katie, fanatic of books, beer, & coffee. She is a marketing coordinator by day, and romance reader by night (and any other time in between). She met her husband in Colorado when she moved there almost 5 years ago. They met at work, and he's younger than her… anyone want to write that HEA? Katie started reading romance only a few years ago because a dear friend of hers kept pushing her to try them and read them, and once she read her first romance, Sarah MacLean's Nine Rules To Break When Romancing A Rake, she never ever looked back! Katie will read a mystery/thriller, or autobiography here and there, but romance is where her heart truly lies. When she is not reading, she also love to crochet, cross-stitch, drink craft beer, spend time outside in the Rockies with her husband, and re-watch Parks & Recreation on a loop. Dubbed Duchess Katie by those who love her best. She is your main guide and host for Project Corset and Crowns. Katie along with Lady Sadie will be your guide into the world of Historical Romance.
Blogger and Hockey Romance Guru
Podcast Contributor
Heather: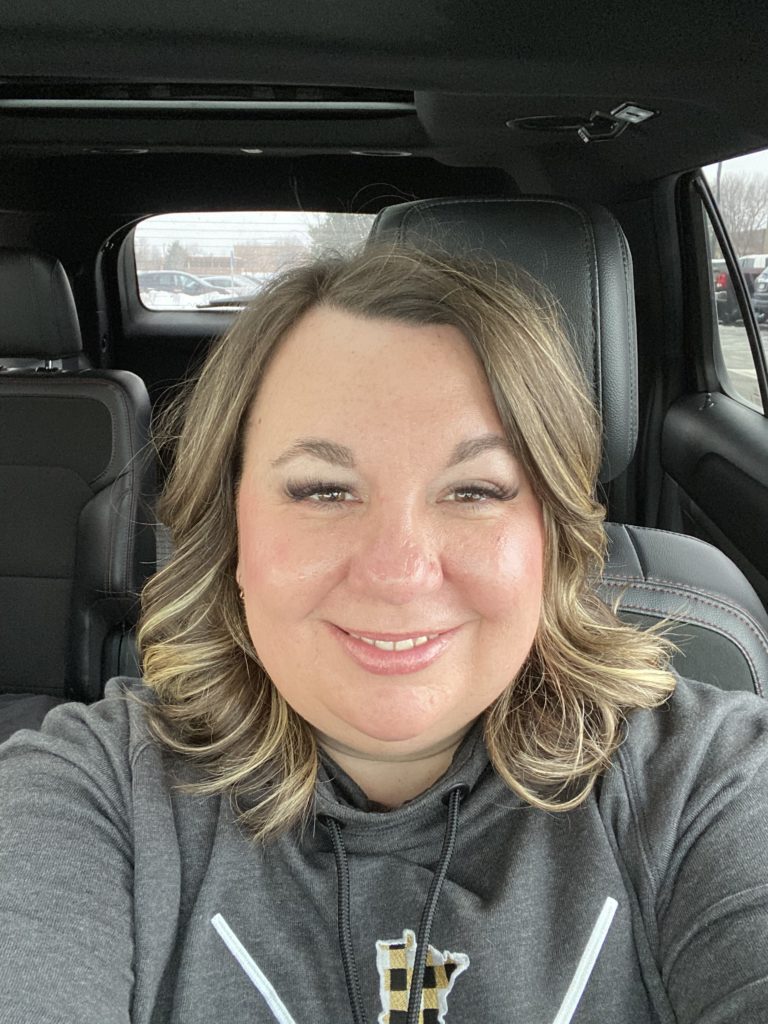 Hello! I am Heather and I am a hockey obsessed boy mom of two from Minnesota! I am a Special Education teacher by day, a crazy hockey mom by night and then read well past my bedtime…because I have zero respect for morning Heather.
I have been a reader as far back as I can remember. I would race home and feverishly create a wish list when book orders came out, and I remember devouring all of the Babysitter Club books as quickly as they were released! As part of summer vacation prep my mom and I would make a run to the bookstore and library….I think packed as many books as we did outfits! When I found out I was pregnant with our first baby the first thing I bought for our baby was a book, Llama, Llama Red Pajama. I loved creating a library filled with the books my boys love, and carried my love of books into my classroom where I built a large classroom library for my elementary and middle school students. Not only do I love books, but I love talking about books! I love when people ask me for recommendations!
Over the years I spent my summers reading, and once school started back up I was always crazy busy and reading went by the wayside. A few summers ago I jumped back into the romance genre and decided to make reading a priority because I love reading so much. In January of 2020 I jumped into the bookstagram world, and then during the quarantine of 2020 I really became immersed in the romance community. Reading and the book friends that I made really kept me sane! I love this supportive community and all the amazing indie authors I have met.
I love all kinds of romance but have a serious soft spot in my heart for hockey romances, mafia, brothers best friend, fake relationships, and grumpy alpha males!
When I am not reading, I love to craft, bake & cook with my boys, take long sunset boat rides, watch lots of hockey, hang out with my family and binge watch on Netflix.
If we aren't already friends on IG, I would love to meet you! Follow me at @mnhockeymomreads
Lady Sadie of The Corset & Crowns Podcast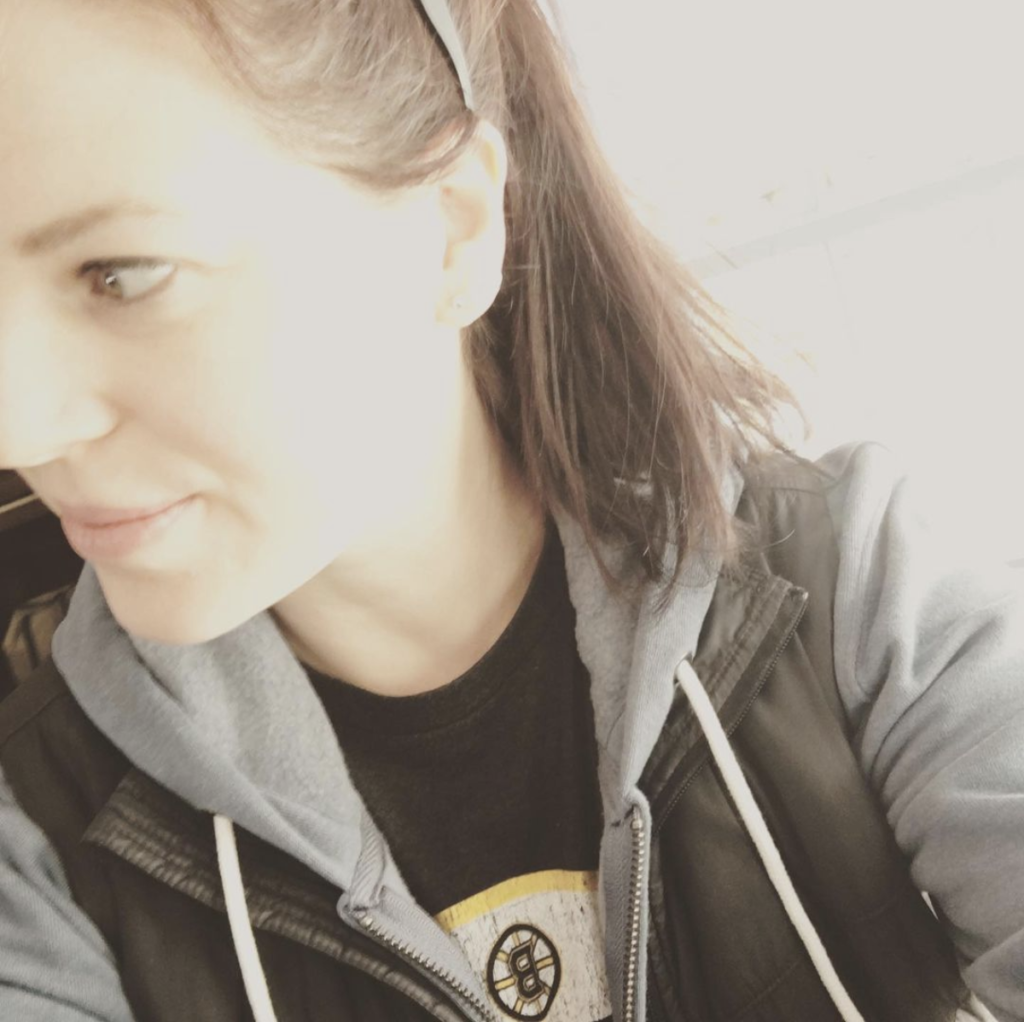 Sadie~
Sadie is a special educator by day and a reader of all things romance… pretty much all the time! After spending far too long in the romance closet – she busted the door down and joined Romancestagram as the pandemic descended and her Permanent Roommate could only listen to so many rants. She reads just about all forms of romance… or at least will try it once! She lives in Vermont with her furry children and long suffering PR. Sadie has been dubbed Lady Sadie by those who love her the best. She is the Co-Host of Project Corset and Crowns along with Duchess Katie