Corrupted Union by Jill Ramsower
Corrupted Union by Jill Ramsower is book 2 in the Bryne Family Series. It is an engaging read that will keep your attention from page one!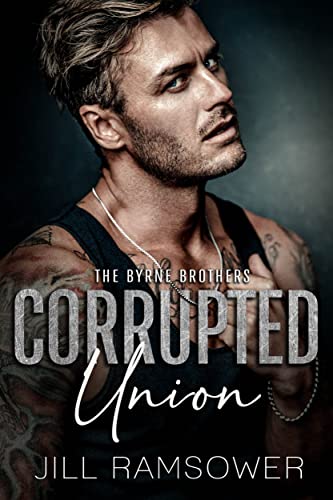 At the end of Savage Vow, I was desperately waiting for who was in Keir's arms. This series has become a serious obsession for me. Keir and Rowan's story exceeded all my expectations.
Rowan is simply a true kick-butt heroine. She is both strong and unguarded. She fearlessly faces off with the devil himself, and her unwavering strength is truly inspiring. Even at her lowest point, she never gives up the fight.
Keir is a complete alphahole but in the best way possible.  His brooding demeanor and touch her and die vibes are everything I love in a protective hero. The way he supports Rowan and never gives up on her is simply swoon-worthy. His understanding and connection to Rowen is what makes romance so amazing.  
 
So much unexpected in this story. I was engaged from the moment it started, seriously she tried to hold him at knife point. The chemistry between these two is electrifying. The unexpected plot twists that brought me to tears and kept me on the edge of my seat. Jill Ramsower 's ability to combine heart-wrenching emotion with action and thrills is truly masterful. I highly recommend this book to anyone looking for a must-read story. 
Book Stats:
Rating: 5/5
Series: Bryne Family Series book 2
Tropes: mafia, age-gap, alphahole, bdsm, big-city, billionaire, dark, dirty-talker, enemies-to-lovers, forced-proximity, forced-marriage, wake-up-married, suspense, strangers-to-lovers, rescue-romance, possessive-alpha-hero, level-4-steam, instant-attraction
Pop:40%
Reviews:
Silent Vows – Book 1 in the Bryne Family Series