Ep 72 Families of Romance with author Lexi Ryan
On this episode we are chatting with one of our all-time favorite author of Family romances, Lexi Ryan. It is November and that means Family. Throughout November we will be talking Family Series of romance.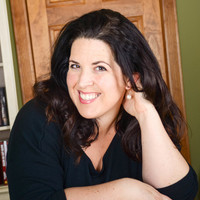 Bio: Award-winning author Lexi Ryan is a New York Times and USA Today bestseller of hot contemporary romance and sexy, action-packed YA fantasy. Her books have sold over a million copies. A former English professor, she considers herself lucky to have traded stacks of grading for emotionally charged storytelling. She is happiest when at home in Indiana with her husband and two children, where you can find her lifting weights, reading copiously, hanging out with her family, and thanking her lucky stars.
Find Lexi All the Places:
Website: http://www.lexiryan.com/
Facebook: https://www.facebook.com/lexiryanauthor
Facebook Fan Group: https://www.facebook.com/groups/1404443049825015
Newsletter: lexiryan.com/signup
Bookbub: http://www.bookbub.com/authors/lexi-ryan
Instagram: http://instagram.com/writerlexiryan
Goodreads: https://www.goodreads.com/author/show/2856947.Lexi_Ryan
Amazon: http://amzn.to/2bIYjGa
The Romance Lovers T-shirt Club
The Romance Lovers T-shirt Club is so much more than just a shirt! Treat yourself (or a fellow romance-reading friend) to a book/reading themed T-shirt subscription! Their T-shirts are super soft, lightweight, and custom-designed to give you a unique look every single month.
December's T-shirt is an adorable T-shirt that is red and says reading with my Gnomies.
Each shipment comes with a free romance e-book code and a mini author swag pack! You can order the designs you love or subscribe and save. Orders placed by the 28th of each month will ship by the middle of the following month.
Book of the Week
Leah:
Becky:
Do you have an episode idea for us? We want to know them all! Tell us what authors, industry insiders or topics you would like to see us cover? Which books should we review for a Quick Shot of Romance? Send us an email at [email protected]
Next Up (what we are discussing next time): We are continuing our Families of Romance Theme with one of Becky's Favorite writers of Found Family Romances Rhenna Morgan. She writes fantastic overly protective Alpha Men and some strong badass ladies you will fall in love with!

Patreon: https://Patreon.com/bookcaseandcoffee
Facebook: https://Facebook.com/buzzingaboutromance
Instagram: @buzzingaboutormance
Find Corset and Crown at:
https://www.instagram.com/corsetandcrown
Duchess Katie aka Bookstakatie : InstagramGoodreads
Music by Cambo
Itunes | Spotify | Stitcher | Google | RSS Feed