A beautiful love story, laced with humor, tenderness and heat, that will capture your heart.
No one remains lost. Love is the deepest healer of all.
"The story was so compelling, I simply couldn't put this book down." – Amazon reviewer.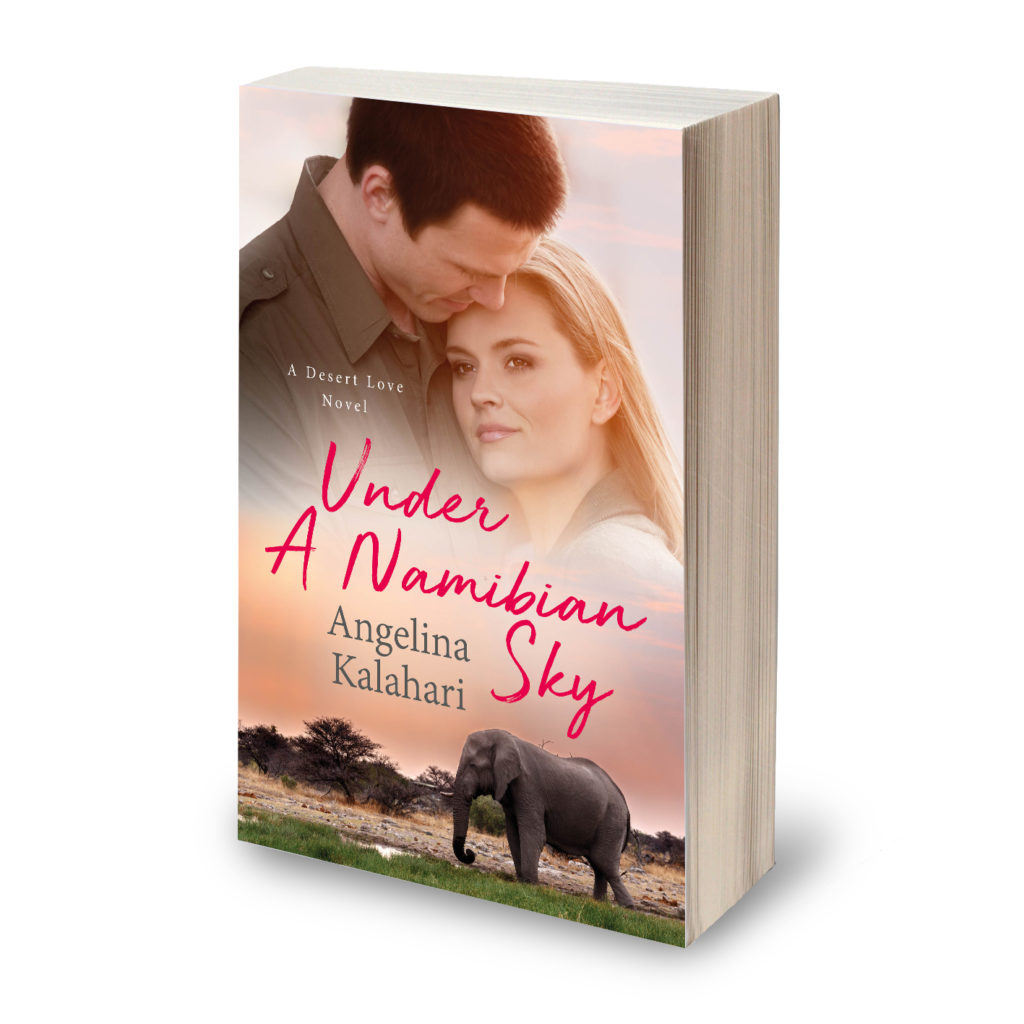 Desert guide, Naomi Smith, is an ordinary young woman – until her world is shattered by the arrival of Luca Armati, the heir apparent to the Italian supercar dynasty that bears his family name.
Naomi is appointed to look after Luca and his older secretary during their short stay at Desert Lodge. She suspects he's a spoiled brat, like all the other 'princes' who come to vacation there and readies herself for his demands. But she soon realizes there is more to Luca than meets the eye. When Luca's secret is exposed, the hurt he carries allows Naomi to share her secret heartache with him.
Will the pain of their past experiences prevent them from having the courage to admit their soulmate connection?
If you like novels by M. M. Kay or Mary Stewart, then you will love Under A Namibian Sky, an emotionally riveting love story.
Explore Under A Namibian Sky, the first novel in the captivating Desert Love contemporary romance series today.
Disclaimer: This novel contains some heat and a happy ending and can be read as a standalone novel. It's also available FREE in Kindle Unlimited.
The next book in the Desert Love series, Heat in the Desert, is coming soon!
Buy Links:
Under A Namibian Sky:
US – http://a.co/79UmyJ1
Love In Modena:
Bio:
Angelina Kalahari has worked for over thirty-five years as a professional actress, stage director and operatic soprano, performing around the world. She appeared on many diverse platforms, such as opening the busking scheme on London Underground to a recital at the Royal Opera House and everything in between.
She holds degrees in drama and opera and in 2005 she received recognition for her contribution to the music, culture and economy of the UK from Queen Elizabeth II at Buckingham Palace.
Angelina has always regarded herself as a storyteller, either through music or through acting and directing. She honed her storytelling skills from a young age, writing and telling stories to her siblings at bedtime. It became a habit through the years and a solace while travelling for singing.
Born in Namibia, and having lived all over the world, she currently lives in London, UK, with her husband, her fur cat daughter, a rapidly diminishing population of house spiders and a smallish herd of dust bunnies.
She writes non-fiction books on the voice, her specialism and obsession for over thirty-five years, contemporary romance to explore love, women's fiction to understand love and middle-grade novels to give love. What more is there than love?
https://angelinakalahari.com/
Angelina's Amazon author page – https://tinyurl.com/ycu8vgsq
You can also follow her here:
https://www.facebook.com/authorangelinakalahari/https://twitter.com/angelinakalhari/https://www.instagram.com/angelinakalahari/https://www.pinterest.com/angelinakalhari/https://www.linkedin.com/in/angelina-kalahari/https://www.goodreads.com/angelinakalahari
Angelina Kalahari
Sign up to [email protected] for FREE multi-genre stories, videos and podcasts on voice and love
Amazon Author Page:https://tinyurl.com/yyxdohld