Take the Lead by Alexis Daria
"The worst would be playing into the 'sexy Latina' stereotype, setting a bad example for my nieces, and losing out on future jobs because they think I'm unprofessional."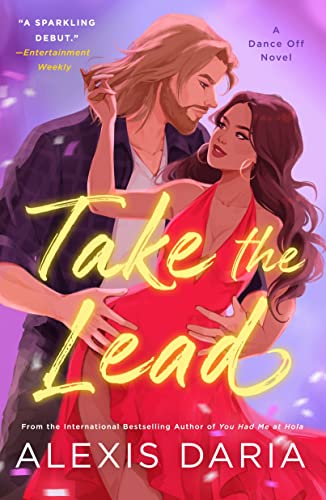 Dancing Reality Shows are not really my thing but if they were more like this story, I would be into them!
This book felt like a story within a story because it gave not only the show but a peak behind the curtains. The main characters are wonderful and enchanting. The author effortlessly wove in aspects of latinx culture into this story. I came to understanding what is was like for Gina to be a latinx woman in the industry, but also some romance and fun. Stone was a great character. A bit of a cinnamon roll hero which is not my favorite, but his mountain man ways won me over.
Overall, I really enjoyed this story, and it should absolutely be on your TBR. This was my first title by Alexis Daria, and I have added all her other titles to my must-read list. 
Book Stats:
Rating: 4/5
Dance Off Book 1
Re-Pub Date- February 14, 2023