Something Real (Whiskey Men, #2) by Hope Ford
Something Real was my first book by author Hope Ford. The cover of this book is what sold me. Hope Ford was one of the winners of the Buzzing about Romance Small Town Community Vote.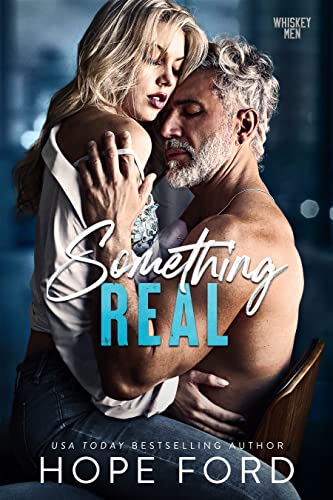 Ford and Lilian's story was a tale of hope and an abundance of beautiful emotions that would make anyone fall in love with this group of brothers even more. As a single dad, Ford had always admired Lilian from afar, but it wasn't until a trip to Las Vegas that Lilian opened up about wanting to date that Ford realized the time was right to make his move.
Lilian had spent much of her life raising her younger sister and had taken on a motherly role, but now that her sister had grown up and moved on, Lilian was ready to focus on her own life. As Ford and Lilian grew closer and embarked on this emotional journey together, their bond deepened, but Ford knew that winning over Lilian's heart would not be easy. Lilian struggled with conflicting emotions and tried to keep things simple between them, causing frustration for Ford, who was just perfectly imperfect.
This was an just ok read. It was a quick read but nothing exceptional. The story does leave readers satisfied with the story.
Book Stats:
Rating: 3/5
Series: Whiskey Men,
Trope: Family Series, Age-Gap, Single Dad, raising siblings, small town, wine and dine, co-workers, boss/employee, friends to lovers
Available in Kindle Unlimited