Series Review- Out of Reach Series by Kaylee Ryan
I have stumbled upon a new to me author that the more I read from them the more I love their stories. I love a rabbit hole and it has been a while since I have truly indulged in binge reading a series. Currently for me that series is the Out of Reach Series by Kaylee Ryan. I am sucker for all the feels in these books. These big deal baseball players brought to their knees by strong, smart and witty women. I am not sure who is my favorite because I a love them all.
Beyond the Bases- Book 1
Rating 5/5
Tropes: Single Mom, Baseball, Love at First Site, Meet Cute,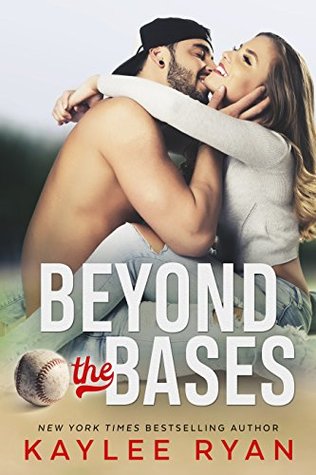 This book absolutely sucked me in this series. I am finding the more I read from the author the more I love her stories. Easton and Larissa are a fantastic couple. This is everything I want in a single mom romance. When Buzzing about Romance did our Trope Talk about the Parent Tropes we talk about a couple of things we would like to see in the Single Mom Romance
A mom with a support system.
She isn't struggling except with everyday life of a parent stuff.
The kid Present in the story but not over taking it.
Beyond the Bases is an utterly adorable, drama free contemporary romance between baseball player Easton and widower and single mum Larissa. I quickly went on to book 2 in the series which is a now Grown Paisely's story. Book 2-4 are the HEAs for Paisley and her sisters! There are some side Characters in book 1 I would have loved to see their HEA..
I absolutely think you all should be reading this Book and Series. You can listen to my full review at https://Patreon.com/bookcaseandcoffee
Beyond the Game Book 2
Rating: 4/5
Tropes: Baseball, Meet Cute, co-workers, neighbors, close proximity,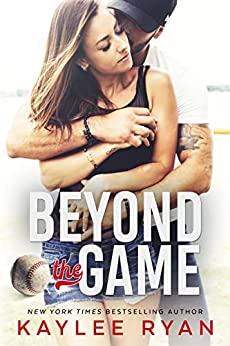 Paisley and Cameron, two strangers sitting next to each other at a baseball game. They are chatting about the game when the kiss cam lands on them and what follows is electrifying. And is just the bang that was needed to launch this romantic journey for them.
Paisley and Cameron connect from hellos. The kiss cam kiss was just icing on the cake. But they both walk away when the game is over with out exchanging names or numbers. Fate rolls the dice and these two find themselves working together. Cam is the new first baseman for the Blaze Baseball team while Paisley has just started as a new trainer for the team.
I loved everything about this book. Cameron falls has and fast for Paisley. He wants it all now but realizes that he has to take things at Paisley's pace. they are young and have a lifetime in front of them.
The parallels between Paisley's story and her mom Larissa's was done so well. Cam's single minded pursuit was reminiscent of Daddy Easton's. But I was here for it all! Also while on the subject of Easton Monroe- he takes his role of keeper of the castle to next level Dadness. It was perfect and funny and I loved it all!
Beyond the Game was a great slow burn read and I'm excited for what's to come next in this series
Beyond the Play – Book 3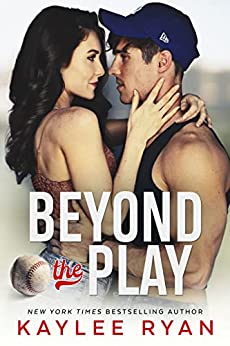 Rating: 5/5
Tropes: baseball, holiday romance, instant attraction, pining, slow-burn, sports
Holden is the a playboy- he has never had to work hard from women.
Parker does not have time for a playboy. She has quickly learned she is a forever girl. She needs a deep connection and more than just to be someone's plaything.
Parker may be attracted to Holden, but she is well aware of his reputation and isn't about to be just the next woman he notches on his bedpost. She allows herself one dance with him before she walks away and is done. Holden however isn't about to let her just walk away.
Holden doesn't realize what he has been missing until he meets Parker. She is unlike any woman he has met and the more he gets to know her the more he wants to know. Holden realizes he has to put the work in for Parker to even consider more with him
Holden is absolutely swoony in his determination to show Parker that she is it for him. That all he wants is to be with her and be what she needs. I am so in love with this series. Daddy Easton shows up in true Papa Bear style but is quickly put in place by Queen Larissa. This might be the best second gen series of books I have ever read.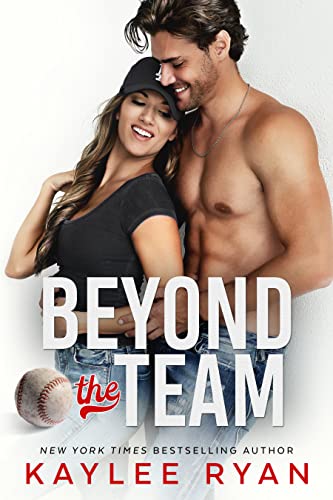 Beyond the Team- Book 4
Rating: 4.5 /5
Tropes: Vacation Fling, New Adult, College Sports, Virgins, Slow Burn
I really loved everything about Peyton and Griffin's story. They were such a great couple. Their meet cute with a Frisbee thrown at her feet is the perfect Vacation Fling Meet Cute. Even thought this was a new adult (18 and 19 respectively) both characters exhibited a maturity that I appreciated very much. In true fashion to this series the hero fell hard and fast! Once Griffin was in he was all in!
The slow burn nature of this romance had so much chemistry. The connection and attraction between these two characters was solid! Both characters in this book are technically virgins and for reasons that were in line with the characters. It wasn't any clique reason. It was simply both had to truly trust their partner before they took that step.
The only reason this was not a 5 star was their age. While both are mature for me personally I would have enjoyed it if they had be 21 instead of 18 and 19 yr olds.
I really liked this whole Series! if you are a sports romance fan I highly recommend this series. There is a great balance between team and romance. You get the right about of sport to relationship. I really like all these characters and am so grateful that Easton Monroe was not my dad! His over the top protective nature of his girls was funny and the all the heroes handled him with respect and swoon! I do not recommend reading this series in a binge. I think that there is a similarity between these stories at time things felt like the author had a formula to her writing.