WOW!!!! Truly one of the top reads so far of 2023
This story is so much more than I anticipated. I loved each and every book. Each and every character. While there are definitely stand out moments/books for me, this series is superb all around. The world in which Juliette Cross created was fantastical and amazing. It is truly a New Orleans that I wish excited.
Clara Savoie has been pining after Henry Blackwater since they met. She has decided that they are going to be together, and she is tired of waiting. Henry has been pining after Clara, but feels as though the darkness he has inside of him is too much for him to be with her. The connection that we see between these two characters is beyond soulmates. They are truly two halves a whole. This book… there was so much more emotion in this book than I was expecting.
Henry's past is heartbreaking and emotionally charged. The way in which Clara settles his entire being by just being near shows that these are two that were always meant to be together. There is so much that I can say about this book, but it is truly one that you NEED TO READ.
You don't have to read this series in order, but to get some of the little nuances and easter eggs given about the relationship of these two give their story more of a punch. But just wait… there is a true OMG moment that I was not expecting at all.
The epilogue gives us so much happy about this entire series, but the best thing about it is that Juliette Cross leaves everything in way that she can build onto this world through so many different characters.
And we of course get some amazing Alpha moments that are just perfect.
"I hadn't realized until this moment that, apparently, I was aroused by arching eyebrows."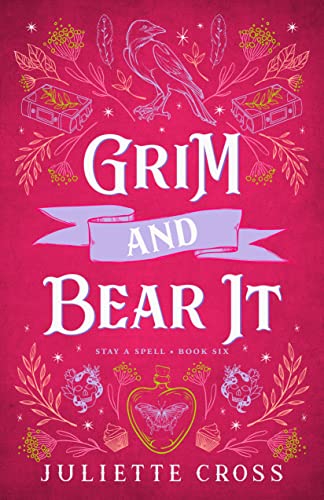 POV: Dual 1st Person
Put out percentage: 40% 
Tropes: PNR; Soul Mates; Instant Connection
Series: Stay a Spell
Type of Series: Series of Standalones
Rate:  5/5 Stars
Release Date: May 9, 2023 
Is there a 3rd act break up: No