Savior of the Domini by Talia Rhea
POV: 3rd Person Multi
PoP:  14%
Tropes: Sci-Fi; Alien Romance; Fated Mates; Instant Connection
Series: Mates of the Domini Book 1
Rate:  3.5/5 Stars
Release Date: October 9, 2022
When a book is recommended by a trusted source, one does not wait to dive into that book. This book was just that. Alien romance is my jam, but I will say I am picky about them. This is a romance that builds an amazingly fantastical world. While this book is longer than expected dead it did take a way some of the story it was worth the read. This is a series starter so there is a great deal of world building and character introduction which lends to the length, but it wasn't words on the page for words sake. Each word leads to the world and the story itself.
Atem is an alien ruler and Peony is a human from Earth that is taken prisoner with a group of women. These two meet and there is not going back. The world that Talia Rhea is incredibly complex. And it is created in such a way that it makes it seem true and authentic. These two characters grow together as well as individually because Peony is on a foreign planet. And Atem is learning that he can trust more than he has in the past. This story has some twists and turns that were unexpected but it is wrapped up in a way that makes sense and leads seamlessly into the next book of the series.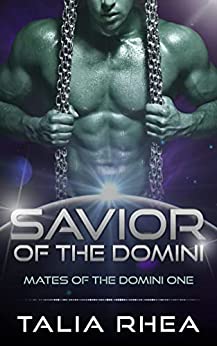 Interested in other Sci-fi/Alien Romances
Here are a couple of reviews for them.
Throne of the Horde King by Zoey Draven
Listen to Heather and I chat Eon Warriors on a Quick Shot of Romance