Random Romance Book Review Round Up
Here we are again time for another Romance Book Review Round Up. Some of these are titles I read for Quick Shots of Romance, some of them are title I picked up because I was curious.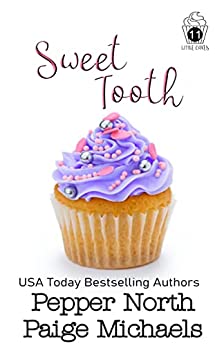 Sweet Tooth by Pepper North and Paige Michaels
Rating: 3.5/5
Tropes: Kink, age- gap, age-play, Quick Read
Available in Kindle Unlimited
This cute and adorable cupcake cover had me checking out this book. I have been intrigued by this series for some time. This is the first title I have read by the duo and it absolutely works as a standalone.
It was cute and fast read. The two MCs identify as DD and LG but neither has had a relationship in the dynamic before. I enjoyed the element of discovery together.
This is a quick and steamy read. It isn't too over the top. The story is very cute. The kink is absolutely for those who enjoy the Daddy/Little Girl dynamic. I did enjoy the age dynamic with the heroine being older and a younger daddy.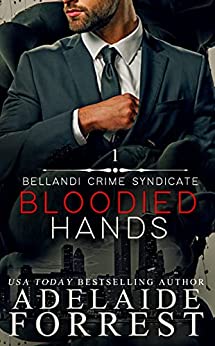 Bloodied Hands by Adelaide Forrest
Rating: 3.5/4
Tropes: Second Chance, Mafia, Billionaire, Stalking, Antihero, Alpha-hero,
This book was not perfect and I had a few issues with it. I did at one point thing I was going to walk away at 22% but there was something about it calling to me. So back in I went. Ivory as a character was just ok. She was a bit weak and forgettable. Matteo was an ass. There is no nice way to say it. Once I started up again I could not put it down. I liked that it was a second chance and is not typical for Mafia. He also pines, which an alpha hero who pines.. ok. I did like Matteo despite some of his really bad choices. He didn't change, he was loyal and determined which I like in an alpha hero. He was obsessed with Ivory from beginning to end. I did enjoy this more than I thought I would and I do enjoy this author's ability to make me fall in love with a jerk. I just wish the heroine has been stronger. Consent is very grey in this book it is not quite dubois.