Review: What if Guy by Lauren Blakey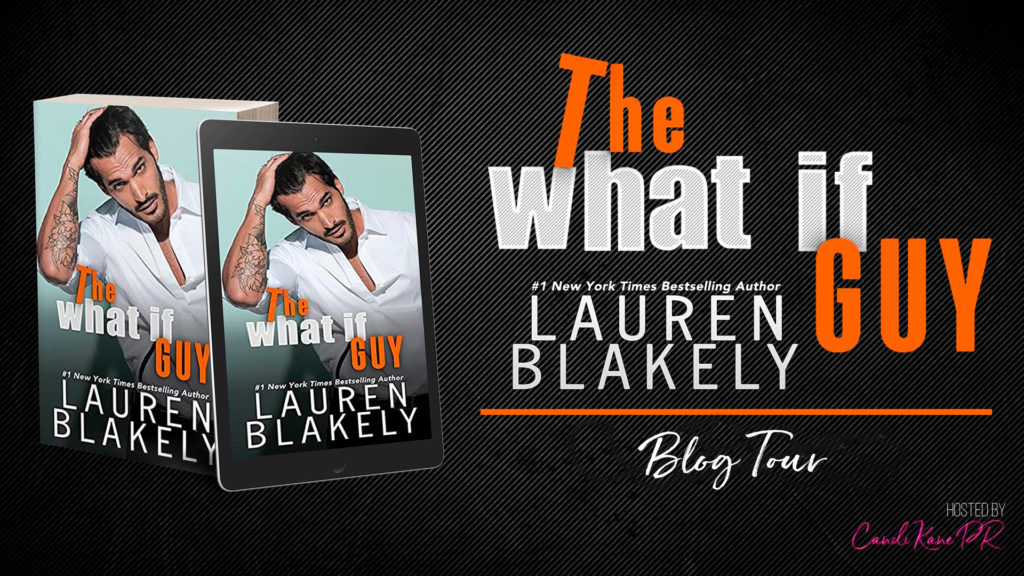 This is a story of a cat named Bruce and his coming to terms with living with a human and eventually meeting his soulmate Queen LaTofu…. Not really But Bruce and Queen LT makes for some unique and funny insight!
Really this is the story of Logan and Bryn. This is about their almost connection and when they do connect the launch of some of the most dynamic attraction and steam you have ever read!

Logan, divorced and single father and CEO of a media company but in the two years since his divorce has not been able to put himself out into the dating world. But an instant connection over a vintage snoopy lunch box might change that.

Bryn a smart and sassy VP of a lifestyle website is trying to take some of her website's advice. Since her ex-husband cheated on her and left her when she needed to be loved the most, she hasn't had the best of lucky opening up and finding that connection.

Logan and Bryn have an instant chemistry over Snoopy lunchbox with neither wanting to let go. However, the moment is quickly extinguished when the owner has a second lunch box and Logan receives a phone call. Both Logan and Bryn take to a miss connection dating app in order to see if they can reconnect.
This was a cute sassy quick read. This was a great example of the fun flirty stories we have come to love and expect from Blakey. This is the second offering in the The Guys That Got Away series and it was engaging from the start. I really liked the characters and how we not only saw their attraction but their vulnerability. Both have reasons to cautious. I liked how this story developed from missed connection to hot and heavy to have to pull back because of circumstances. It was such a good read with a few laugh out loud moments (mostly Bruce and Queen La Tofu).
This was a 4/5 read for me. I really enjoyed this and would highly recommend this for a fast and breezy read.