I am sitting down at my computer for the next few hours writing all the reviews. They will drop over the next few days. I have zero impulse control these days and have read all over the place. What is a TBR? I have no clue how to follow one.
A couple of the books that were just ok reads for me are going to get dropped here in one of my bundled reviews. It doesn't mean I did not like the book it just means it wasn't the most dynamic thing I read.
Riff by Julie Kriss
Rating: 3/5
Tropes: Rockstar, Second Chance, Single Parents
Pop: 50%
Available in Kindle Unlimited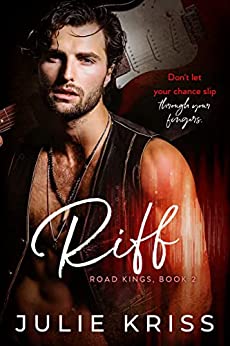 First up is a Rockstar Romance from Julie Kriss. I have been waist deep in the rockstar romance trope. I love them so much! I know they are not every one's cup of tea but I tend to 1 click them! Riff is book 2 in the Road Kings Series. This is a more mature Rockstar Romance. The band has been off the tour circuit for 5 years. A Tour Company has reached out asking them to revive their show. Neal is the lead guitar player for the band. He is also a single dad. On his first tour he has a very brief affair with a groupie that resulted in his daughter. Callie the mother of Neal's daughter is recently divorced and is just trying to figure out who she is now.
Overall I enjoyed the stories and the characters. I just guess I wanted more. I wanted to feel their chemistry more. I have actually read another rockstar romance with the same premise and so comparing the two this came off slightly dull. I am really enjoying this series and I am excited for the next book. I really liked book one.
I will say if you aren't sure about rockstar romances this series is a great place to start. The characters are mature. They are not typical. There is no cheating or shenanigans that typically steers people away from the trope.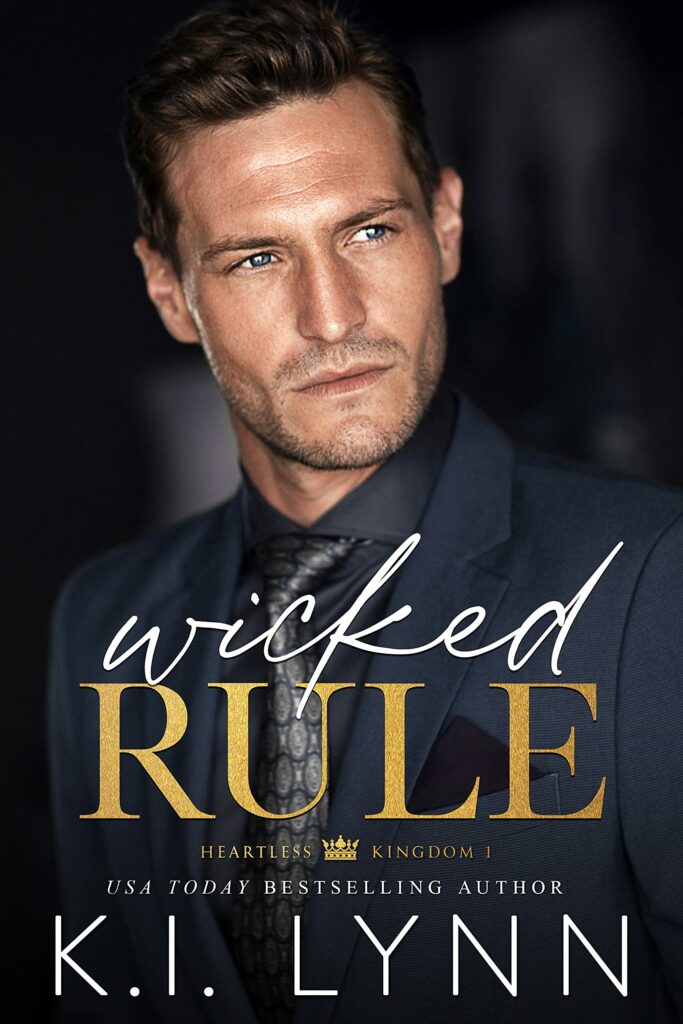 Wicked Rule by K.I. Lynn
Rating: 3/5
Tropes: Alpha Billionaire, Class difference, One Night stand, Family Saga
Pop: 4%|70%
Available on All Platforms
I love a Family Saga. I love the drama that comes with it. It brings all the feels of the night time soap operas my mom watched in the 80's. This was my hope for this book. I wanted the passion and the push in the pull. This story started off so good! I was all in for this One Night Stand Romance. Atticus and Ophelia had so much chemistry. The first 40% of the book was all the things I want in an Alphahole Billionaire Romance. However once we hit the 40% mark the book dragged. It was over long for not a lot. I get the author is trying to build a world for this Family Dynasty Series but this was over kill. While the book is sexy and there are things happening at 4% but it isn't until 70% that they are truly together. I was just really disappointed. The editing is well done. The Story loses me in the pace and plot movement. I am invested in the Family and plan to read book 2.
Only One Love by Natasha Madison
Rating: 3/5
Book #7 in the Only One Series
Tropes: Hockey, Teammates Sister, Wedding, One Night Stand
Pop: 28%
Available on All Platforms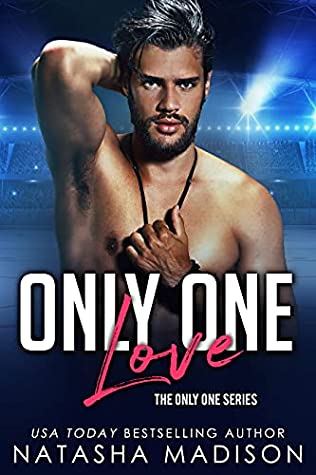 Overall I have really enjoyed Natasha Madison's Hockey Romance. A few are bigger hits for me and some kind of fall short. I put off reading this book because the previous book in the series was kind of a miss for me. I was worried my expectations for the book and in turn the series might be to high. But Miller and Franny have called to me all these months. I finally dove in.
This was a great story of two people who should not have worked. Franny has this big overly involved family that wants to be there for you for everything. Wilson's family is the opposite. His mother is nothing more than a taker. Wilson has this hard bad boy shield he uses to keep everyone away including his teammates.
Franny doesn't do relationships. I think she had so much family she wanted something that was her but did not require a lot of effort. Wilson was at a place in his life where he wanted more. He wanted to require the effort.
Their journey to the HEA was full of stumbles but when they finally got there it was so worth it!
I'll be back with more later this week!