Hard Hit by Brenda Rothert and Kat Mizera
Hard hit by Brenda Rothert and Kat Mizera is book 5 in the St Louis Mavericks Hockey Series. It can be read as a standalone.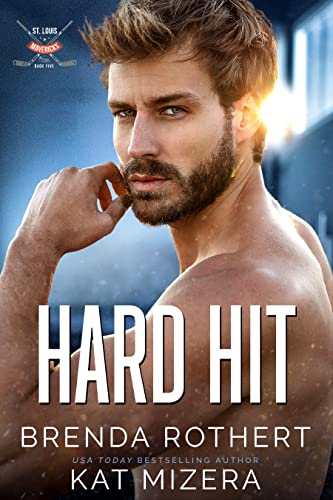 I was excited to immerse myself in Hard Hit. I had read and enjoyed some of the other books in the series. Brenda Rothert and Kat Mizera did not disappoint with Hard Hit, captivating me from start to finish with their intricate storytelling. There is a seamlessness to the writing that we don't often get in co-written books.
Having been introduced to Boone in previous books, I was curious to discover what the authors had in store for this empathetic and supportive man, who always lent a helping hand to his teammates and their families. He was, in my opinion, the quintessential hero.
The palpable chemistry between Boone and Jolie was a highlight of the book. Their relationship progressed naturally, and Jolie's character experienced significant growth throughout the narrative. I found myself rooting for their well-deserved happy ending.
Book Stats:
Rating: 4/5
Series St Louis Mavericks Hockey Series
Tropes: Hockey Romance, Sports Romance, Runaway Bride, Friends to Lovers, Forbidden, Coaches Daughter
Check out Heather's thoughts on Hard Hit