Garrett's Destiny by Anna Blakely
POV: 3rd Person Mulit
PoP: 45%
Tropes: Instant Connection; Protector Romance
Series: Tactical Operations Series Book 1
Type of Series: Series of Standalones
Rate: 5/5 Stars
Release Date: September 14, 2021
This story is part of the Special Forces: Operation Alpha world. Which basically means there is a connection to Susan Stoker's operation alpha world. You do not need to read any of the world in order to enjoy this book.
Garrett is a man that leads a secretive life. He is an insurance salesmen, but that is not all he does. He is part of a special tactical hostage rescue team that goes on black ops missions around the world. This story opens up on a mission, and Garrett ends up getting hurt and his boss requires his team to take a two week vacation. Enter a cruise and Avery Webb. These two meet and the sparks fly from the get go. One thing I enjoyed about this story is while they have these intense feelings they both question that validity of it. How is it possible that they feel the way that they do so quickly.
It wouldn't be an Anna Blakely book without some action happening and when these two are taken hostage on one of the cruise excursions, you see just how connected the Tac-Ops team truly is. She does a little bit of world building in this book because it is book one and introducting a completely new team to the world, but it doesn't take away from the story of the book. The epilogue does tease into book two for the series but not in a way that you are left on a cliffhanger. Just on a need for book two to happen.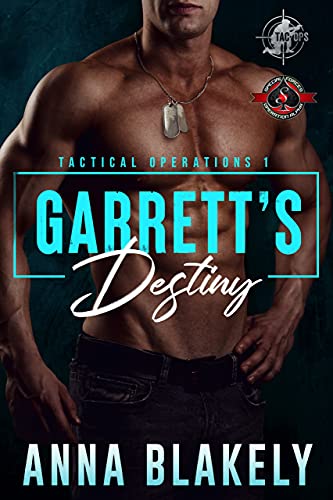 What more Anna Blakely Reviews?
Marked for Revenge (Marked Series book 2)
Greyson (R.I.S.C. Charlie Team book 3)