A seasonal reading spaces.
Does your reading environment change with the seasons? Mine certainly does.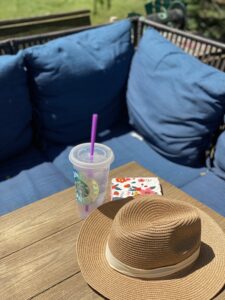 During the winter, there's nothing quite as delightful as curling up on the couch with a cozy blanket and immersing myself in a book for hours on end. Another favorite spot of mine on cold, bitter nights is snuggling under a heap of blankets in bed, where I can delve into my reading material.
However, as the days grow warmer, you'll rarely find me lounging on the couch, buried beneath layers of blankets. The allure of sunshine and the great outdoors beckon me instead. One of the joys of summer reading for me is the ability to bask in the sunlight while enjoying a good book on my deck.
In the early mornings, when the world is still and peaceful, I love starting my day with a steaming mug of coffee and a captivating book. The gentle breeze that accompanies the awakening of the world sets the perfect tone for a summer day. Though, during the sweltering heat of summer, this routine doesn't always hold up as the sun's rays become too intense. In such instances, I seek shelter in shaded areas or indulge in a refreshing dip in the pool.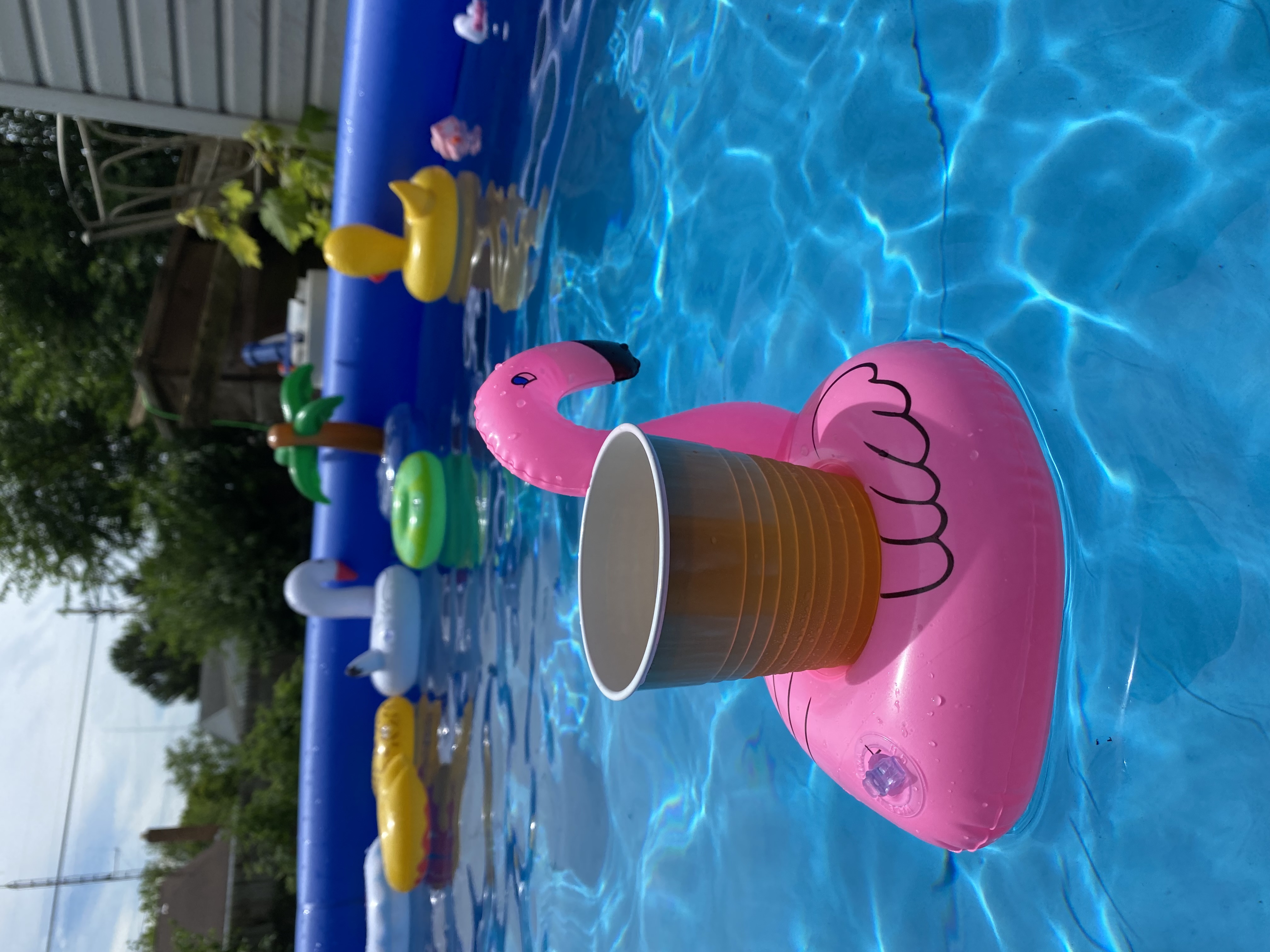 There's nothing quite like the sensation of floating in cool water while engrossed in a favorite romance novel. I've discovered some fantastic, non-bulky floats that allow me to stay half-submerged, combining the pleasures of reading and relaxation. Hours can easily slip away as I float and immerse myself in the pages.
Of course, I always prioritize sun protection. I'm meticulous about applying sunscreen and now, instead of my usual ball cap, I've opted for a wider-brimmed straw hat this year in the hopes of staying cooler while reading outdoors.
Another essential element for me when reading outside is having a large cup of water at hand. I recently stumbled upon watertok and have been experimenting with various water flavorings (back in the 80s, we called it Kool-Aid). I'm still on the hunt for the perfect cup to keep my beverage cool under the scorching sun, but I'm currently testing an insulated cup I purchased from Amazon, and I promise to share my findings. In the past, I've resorted to using a Starbucks cup and keeping it in the shade, but there's nothing quite as satisfying as taking a refreshing sip of water while floating under the sun's rays.
Even as the sun begins to set, you can find me seated on the deck, engrossed in a book, winding down for the night. To keep pesky mosquitoes at bay, I've discovered the effectiveness of Thermocells. The key is to set them up 20-30 minutes before you plan to sit outside. If you enjoy snacking outdoors, Fly trap backs work wonders in managing flies, although it's advisable to position them downwind if possible since they emit a distinct smell.
I am so excited for pool days and all the great reads!
You can find a full list of my summer essentials in my amazon storefront https://amzn.to/45FzfHo