Recent 5 Star Reads for Becky.
I have been working my way through my TBR and here are a few books I have read and that means you get a review dump from me. Some of these are titles I loved. Some are re-reads from books from the past that I thought we should share. Some of them are books that I just did not love.
Let's start with what I am reading and just really enjoyed. These are also featured in some upcoming Quick Shots of Romance.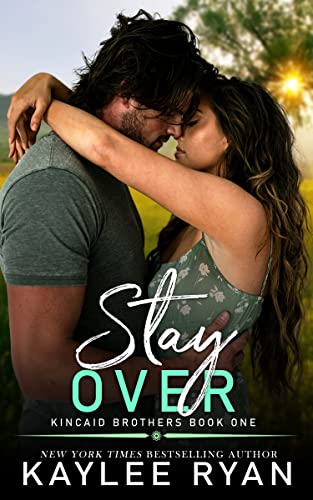 Stay Over by Kaylee Ryan
Rating 5/5
Kincaid Brothers – Book 1
Tropes: Siblings Best Friend, Small Town, Friend Group, Friend with Benefits,
Available on Kindle Unlimited
This was everything I want in a small town friends with benefits romance. I was so excited to read this series after reading Never with Me and Stay Always.
Palmer is my favorite type of heroine. She is smart and sassy. She goes for what she wants but also realizes her boundaries. Brooks might be one of the sweetest heroes ever. He has a big heart and cares deeply. He is just the kind of person you want as a nurse/caregiver.
I really enjoyed their on page dynamic. I really liked their story. There was an intense attraction between them but they both at a pace that works for them. I do think some of the timeline movement was stuttered but I have noticed the author does this often in jumping forward for gaps of time. This does make the story feel more natural instead of rushed. I can not wait for the next book in the series.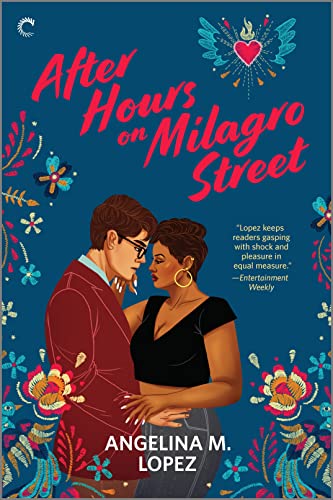 After Hours on Milagro Street by Angelina M. Lopez
Rating: 5/5
Tropes: enemies to lovers, close proximity, Foodie Romance, small town, real body heroine, Opposites –Attract
Pop: 4%
Available Everywhere.
Audiobook narrated by Stacy Gonzalez
This book has been on my radar since before release. It had been recommended to me over and over. I finally read it and I am so mad at myself for waiting so long. I am not sure I can express just how amazing this story is. The heroine might be one of the pricklest heroines of romance ever but I could not help but lover her. I wanted to defend her and friend her. I am honestly kind of in love with her. She is smart and sassy. I do not think she get the respect she deserves from her family. The Hero Jeremiah is one of the nicest heroes ever. He has the absent minded professor role totally locked up. He is super sweet and understand of Alex. Never have two opposites been more perfect for each other.
The history in this story and the voice that is given to the communities of Mexican-Americans and all that have contributed to this nation was brilliant! This was not my first book from the author but it is by far my favorite. Ms. Lopez is simply a phenomenal storyteller. Her strong female heroines and the men who love them are they type of story that will stay with you forever. This is a MUST READ book.
Audiobook Narrator Stacy Gonzalez does an amazing job of bringing this story to life.
These 2 books should 100% be on your TBR. This is your sign to read these books!!