Something Unexpected by Vi Keeland
Something Unexpected indeed. This is a story of love, life, and fulfillment of happiness. There are not enough words and days after reading this book I am still thinking about it. Beck and Nora are two people who have very different views of life, but they learn so much during their journeys. Lives are changed… emotions are shared. This is one book that if I say anything I will give it away. It's a book that you need to experience the first time all by yourself. I never shy away from asking for spoilers, but this is one book that I am happy that I didn't have any.
I was a mess when I finished this book… the ugly cry was real but I am not ashamed. Something Unexpected hits and then it hits some more. This story is really the journey of three characters, but it is NOT a love triangle at all. It's the journey of Beck's grandmother and Nora's help with her bucket list in order to fulfill the last few months of her life the way she wants. As well as Beck's want to control everything and everyone around him. There are revelations in this book that are heartbreaking and heartwarming. But the emotional changes that these characters go through is worth the ride. Click this book and set aside some time because you won't want to put it down.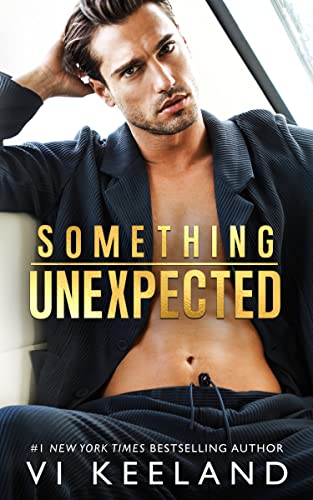 POV:  Dual 1st Person
Put out percentage: 43%
Tropes: Meet Cute; Single Dad, Fling, Second Chance at Love; Bucket List
Series: Standalone
Rate:  5/5
Release Date: July 1, 2023
Is there a 3rd act break up: Yes
Check out these Quick Shot of Romance Episodes of Vi Keeland books: