POV: 3rd Person Multi
Put out percentage: 43%
Tropes: Heroine in Danger; Damaged Hero; Small Town; Second Chance; Protector Romance
Series: Mercy Ring book 4
Type of Series: Series of Standalones
Rate:  5/5 Stars
Release Date: May 16, 2023
Is there a 3rd act break up: No, once together they are together
"I don't want to be smart. I want to be reckless and fearless and hopelessly drowning in you."
Ryker continues my month of extremely emotionally draining reads. There has been something about the books that I have been reading lately. They are draining but in the best ways possible. This is book 4 of the Mercy Ring series. Ryker is the older brother of the heroine of book one, and his journey since he has come home has been fraught with frustration and what ifs. There were a lot of circumstances that lead Ryker to make some choices that effected the characters in this series in a big way. I won't tell you what those are because if you haven't read the series it's a big spoiler. (That being said, you do not need to read these in order, they are complete standalones.)
Blakely and Ryker met when they were both overseas. Her with work, and he on deployment. They had an intense connection and created a great friendship that started to become more. Then a big event happened and it changed the trajectory of their their relationship. This story picks up a year after said event and Blakely is desperate to get in touch with Ryker.
There are so many moment sin this book that you want to smack him, but at the same time when you read and feel his reasonings and emotions it makes sense. But still!!! Blakely has been healing from the events that took place to tear Ryker away from her, and she hears some things about their time apart that break her just a little bit more.
The women of this series though, they pull Blakely into the fold and she creates this bond with them. Even as she tries not to. This book was just so much feeling, so much healing, and so much more.
This is a great series, and while Nyssa Kathryn is a newer author, you would think that the way in which she creates these stories she has been publishing forever.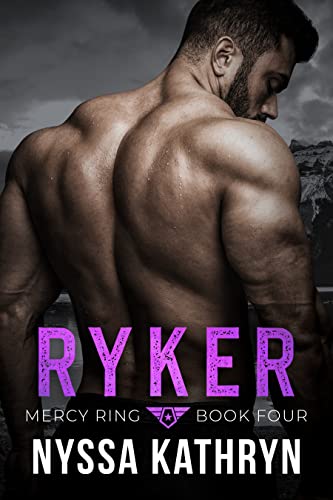 Want to see my thoughts on book one of this series. Check out my review here.
Want to see read Nyssa Kathyrn's first book… Check it out here.
Want to read my thoughts on her first spin-off series… check out my review for book one of the Blue Halo series here.