I have spent the last 7 days on the couch reading due to being sick. I spent my time watching some crazy tv but also I read some really good books. Sometimes being a mood reader can make it difficult to find books to read, adding in the added stresser of being sick it can throw off your reading a ton. I think I started and stopped 10 books before for I found some that I really connected with. Here is a round around up of some of those books that I really enjoyed from the couch.
Until Willow by Aurora Rose Reynolds.
Ratings: 4/5
Trope: instant connection, romantic suspense, found family,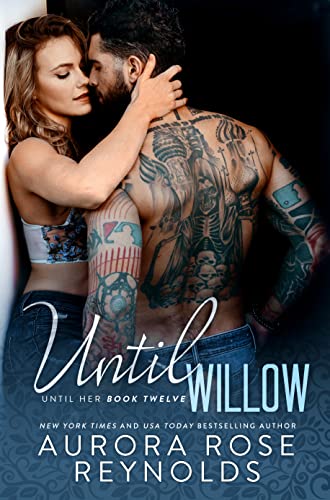 And just like that BOOM!    
The story of Clay and WIllow was a delight to read. I really love this world and the characters that AAR writes. The way these characters to come together and just know that the attraction is more than just a moment. That destiny is bigger than themselves.  Clay was just the hero Willow needed.   
AAR's stories are character driven in a way that encapsulates you into their world.  The added suspense to Willow and Clay's story allowed us a more in depth look into their friendships and found family. This gives the reader to see the many layers to both Willow and Clay.  We especially needed this with Clay as he is an enigma of man.  The cast of his brothers is intriguing and I hope we will be getting their stories. 
Overall, this was a great and fast read. I absolutely recommend it and encourage you check out the rest of this author's offerings. I am big fan of Aurora and her stories never disappoint.   
Sexy Bastard (Cocky Hero Club Series) by JL Perry.  
Rating: 3/5
Trope: Instant Connection, Cocky Hero World, second chance,
CW- Child neglect, parental abuse, loss of parent, murder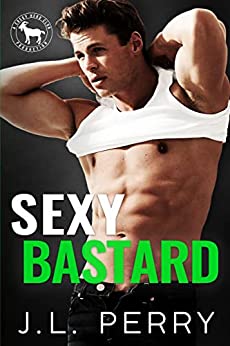 I have been anticipating Grayson and Carla's story since I read Bossy Bastard. I knew this was going to be a story that would pull at my heart.  
The instant connection between these two characters grabs your attention from the start. Grayson and Carla could not be more different. Their lives and upbring were also so very different. But if ever there were two souls fated it was Grayson and Carla.    
Grayson was all about the bachelor life. Grayson's life wasn't always the kindest but he made it through with the love and support of his best friend Ashton and his family. Never looking to settle down. But he does know once he meets that one it will be an instant feeling like his dad when he fell for his mom.  
Carla has not had an easy life; the things she endured in her childhood have had a profound effect on her now. Her upbring has left her jaded and resistant to any relationship. However when she meets Grayson, her feelings go haywire.  
The star of this book was Grayson's grandmother. She was a delight and stole the show whenever she was on page. I laughed so hard at her. Just loved her. 
This story had lots of emotions.  I t was not an easy journey to the HEA for these 2 and the story is told in two parts. with part one in flashback and part two the present. I am not a fan of this type of storytelling. I would much rather have the author tell us the past difficulties versus showing us. I do love these characters I just wasn't in love with how their story unfolded.   I also think this story needed some content warnings.  
Memories of Mistletoe by Carrie Elks
Rating: 4/5
Tropes: Small Town, Raising Sibling, Holiday Romance, Family Series
Book 4 in The Winterville Series
I really am enjoying this series. I have really enjoyed all four books and I can not wait for book 5 in the series. I do think that each of these books has been a very well down unique story. Going into this book I was super excited about Alaska's story. She has been a mystery in this series. Her path seems to be the hardest to her HEA. I really likes her hero Mason. I don't want to spoil this story but the connections to their past was so well down. The author told this story in a way that the reader has a chance to connect with the characters and watch as they explore their deep connection.
There are a couple of things in this story that felt like missteps, mostly the piece that Alaska's parents play into the story. The author makes some choice about how she unfolds the past that connects these two that felt like an afterthought. It had an almost flippant feel and wish that they other choices had been made in the story.