Review: Waiting Game by Lisa Suzanne
Rating 2/5
Steam: 4/5
angst: 5/5
Tropes: Football romance, teammates sister, fake relationship, close proximity, marriage of convenience, and a crazy baby mama/pregnancy story line, Cliffhanger.
Series: Vegas Aces book 4/5

Drama Drama Drama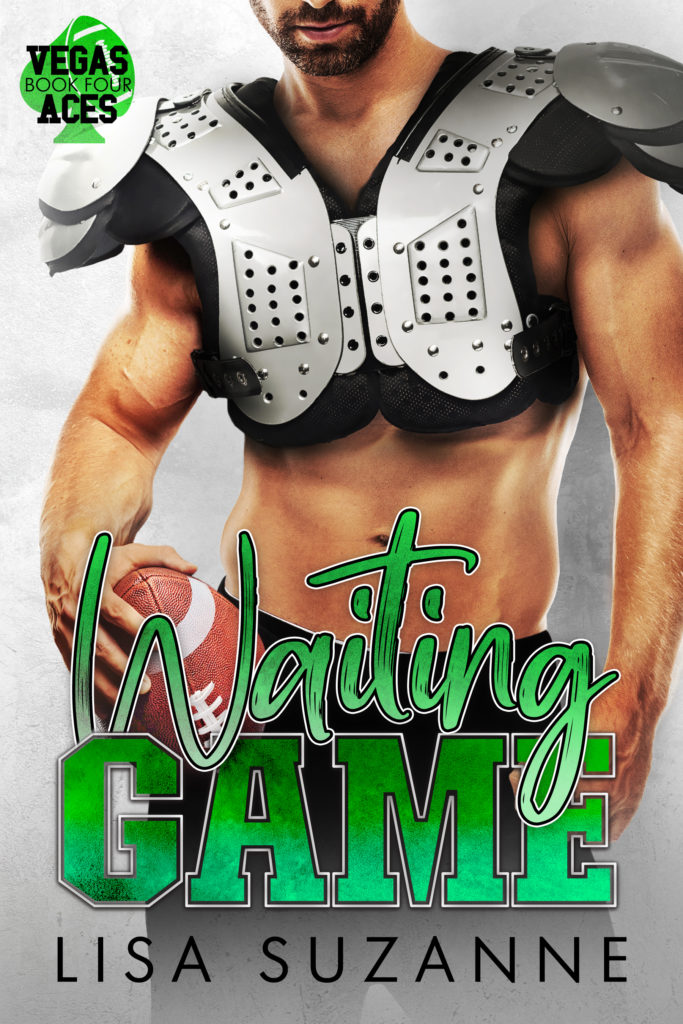 The drama of this book has been intense to say the least.
At the start of the series, I was intrigued by the premise. I love a good fake relationship romance, add in that it is based around an American footballer even better! That is kind of where things slowly fall apart in my opinion.
In book 4 Ellie and Luke have just said their vows in front of his family. They of course object. Luke's brother Jake has flow to Hawaii to help stop the wedding, Michelle. Michelle is thought to be pregnant with Luke's baby, she is also the daughter of the owner of the Vegas Aces, the team that Luke plays for. Once Ellie and Luke exit the wedding and get to their hotel room it does spicy up a lot! But there are still secrets Luke is dancing around; Ellie seems to accept that she doesn't know things but wants to know but doesn't do anything to figure it out. Once the newly weds return to Vegas they try very hard to get their life on track, whoever Luke's preseason is underway, and they are still dealing with Michelle and her antics.
The author has added so much into the story that is now a chaotic mess.  This story however covers so many tropes:  football romance, teammates sister, fake relationship, close proximity, marriage of convenience, and a crazy baby mama/pregnancy story line. It seriously feels like at each moment the author reached into a bowl of tropes to see what else she could add.    It made for so much drama that there is almost no character or story line development.  This is book 4 of a series of 5 and it feels like a major 500 car pile up and we are still pulling out bodies.  Book 5 is looming and there was so much crazy town I just don't see how it could wrap up in a way that is believable. 

At this point I am done with the series.  I had hoped that things would level out, I don't mind some chaos but at this point I don't see how the story could resolve all the issues in a well-done manner. 

I also have a couple issues with how this book is being released and laid out.  I do not mind a duet or even a trilogy but as 5 novella release is ridiculous and just greedy in my opinion.  This book even if sold as a duet each book should only be at most $1.99 a piece and both books at maybe $4.99 total! But by breaking it up Book 1 is 99 cents and the 4 following novellas at 2.99 a piece this is now a book that will cost you $12.95 for an ebook that is not worth it.
This is not a series to pick up or start. This was my first time reading the author and I am not sure I'll be back.  If you are interested by this book this is where Kindle Unlimited has it's merit.  Because this steaming pile should not be purchased!