Quick Shot of Romance: The Baileys by Piper Rayne
On This episode of a Quick Shot of Romance, Leah is joined by podcast contributor Lindsey. And for this episode they doing it a little differently. November is all about families. Found or DNA families. So for this quick shot, Lindsey and Leah are going to talk about The Bailey Family.
They are a 9 book series with 3 novellas written by duo Piper Rayne.
Book List: Lesson from a One Night Stand—Austin and Holly (February 7, 2019)
Advice from a Jilted Bride—Brooklyn and Wyatt (March 18, 2019)
Birth of a Baby Daddy—Rome and Harley (May 1, 2019)
Falling for My Brother's Best Friend—Savannah and Liam (Oct. 11, 2019)
Demise of a Self-Centered Playboy—Denver and Cleo (November 19, 2019)
Confessions of a Naughty Nanny—Pheonix and Griffin (January 7, 2020)
Secrets of the World's Worst Matchmaker—Colton and Juno (June 23, 2020)
Winning my Best Friend's Girl—Kingston and Stella (July 21, 2020)
Rules for Dating Your Ex—Sedona and Jamieson (September 15, 2020)
Novellas: Operation Bailey Wedding; Operation Bailey Babies; Operation Bailey Birithday
Tropes: Siblings raising Siblings; Second Chance; Jilted Bride; Siblings Best Friend; Secret Baby; Nanny; Single Mom; Friends to lovers; enemies to lovers; one-night stand; rom-com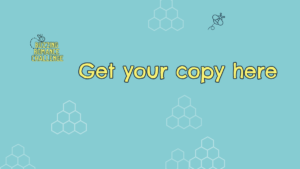 Patreon: https://Patreon.com/bookcaseandcoffee
Facebook: https://Facebook.com/buzzingaboutromance
Instagram: @buzzingaboutormance
Music by Cambo
Itunes | Spotify | Stitcher | Google | RSS Feed