Quick Shot of Romance: Never Enough by Kelly Elliot
On This episode of a Quick Shot of Romance Becky and Carolina are reviewing Never Enough by Kelly Elliot. In keeping with our Small Town September theme we are headed to Hamilton, Montana. The home of Broody Cowboys and Bull Riders!
Synopsis: From Good Reads
Longing to forget the pain of his wife's death, Brock Shaw has immersed himself in the one thing that lets him escape the guilt. Bull riding. But life on the road means leaving his young son at home with his parents. They want him to give up his career and be a father to his child, but Brock needs the adrenaline to get through each day…or so he thinks.

Lincoln Pratt needs a fresh start. As a top interior designer in Atlanta, she has everything she could ever want, but she's always at her father's mercy. Something's missing, and Lincoln knows she'll only find it somewhere far away—like the rolling pastures of Hamilton, Montana, where she meets the irresistibly mysterious Brock.

In Brock Shaw, Lincoln sees the part of her that's missing. In Lincoln Pratt, Brock sees the part of himself he thought he'd lost. But the pain of his past binds him. Can he let himself love again?
Release Date: December 10, 2019
Trope: Cowboys, small town, single dad, grumpy/sunshine, damaged hero,
Steam Level: 3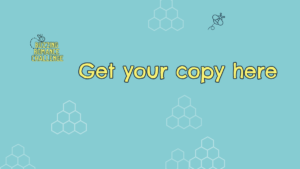 Patreon: https://Patreon.com/bookcaseandcoffee
Facebook: https://Facebook.com/buzzingaboutromance
Instagram: @buzzingaboutormance
Music by Cambo
Itunes | Spotify | Stitcher | Google | RSS Feed