Quick Shot of Romance: Mercy by Julie Garwood
On This episode of a Quick Shot of Romance Leah and Becky are reviewing Mercy by Julie Garwood, which is book 2 in her Renard/Buchanan Family Series. This is one of Becky's all-time favorite authors.
Synopsis: From Good Reads
#1 New York Times bestselling author Julie Garwood takes readers from New Orleans' exclusive Garden District to the backwoods of Louisiana's mysterious bayou country in an unforgettable novel of passion and suspense that cuts straight to the heart.

When esteemed Justice Department attorney Theo Buchanan is struck ill at a New Orleans gala, Dr. Michelle Renard works fast to save his life. Soon, Theo finds himself in a race to save her when Michelle is targeted by a deadly crime ring. They call themselves the Sowing Club, a devious foursome driven by greed to accumulate millions in a secret bank account. Now they're dead set on silencing Michelle, who might know the secret behind the killing of one of their wives. Dodging a world-class hit man and a band of cunning criminals, Michelle and Theo walk a narrow path between passion and survival.
Release Date: September 11, 2001
Trope: Small town, Romantic Suspense, Family Series, First responders, medical, second chance at love
Currently book 1 and 2 of this series are in KU.
Put out percentage: 62%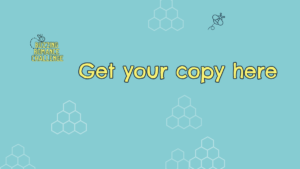 Patreon: https://Patreon.com/bookcaseandcoffee
Facebook: https://Facebook.com/buzzingaboutromance
Instagram: @buzzingaboutormance
Music by Cambo
Itunes | Spotify | Stitcher | Google | RSS Feed