Quick Shot of Romance: Lessons From A One Night Stand by Piper Rayne
On This episode of a Quick Shot of Romance, Leah is joined by Patreon member Lindsey. They are reviewing Lessons from A One Night Stand by Piper Rayne. This is Bailey's Book 1.
Synopsis: From Good Reads
If you're a guy like me, and you find yourself having banged your sexy new boss —the school principal — in the back of your Jeep one drunken night, here's a few takeaways based on my experience…
Lesson One: always get her FULL name.
Lesson Two: consider asking what she does for a living.
Lesson Three: find out why she's moved to town. Get details. Details are crucial.
Lesson Four: don't alter her bio in front of an auditorium of high school students unless you know she has a sense of humor for that sort of thing.
Lesson Five: if you ignore Lesson Four, apologize instead of flirt when you're sent to the principal's office.
Lesson Six: NEVER sleep with her again.
Lesson Seven: pay attention to this one, it's the most important of them all.
Don't fall for your one-night stand.
Class dismissed.
Release Date: February 7, 2019
Trope: Small Town; one night stand; co-workers; rom-com
Steam Level: 2

Did you like this book?
Leah: I do like this book. It isn't my favorite in this series, but it is a great start.
Lindsey: I enjoyed the book but would have enjoyed it more if it focused primarily on their story. There was a lot of world building with the Bailey siblings, even down to the epilogue moving into Book 2 vs. just focusing on Austin & Holly's HEA.
Who would typically like the book?
Leah: Fans of family groups, Small town
Lindsey: Lovers of rom-com, Summer Reading Challenge participants looking to check off the "Alaska romance" box.
Would you recommend this book?
Leah: I would and have recommended this entire series.
Lindsey: Yes, it was a really fun read with a lot of funny moments.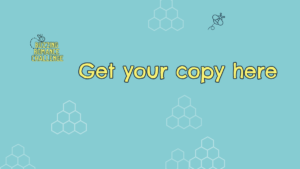 Patreon: https://Patreon.com/bookcaseandcoffee
Facebook: https://Facebook.com/buzzingaboutromance
Instagram: @buzzingaboutormance
Music by Cambo
Itunes | Spotify | Stitcher | Google | RSS Feed