Merry Pucking Christmas by Kelly Jamieson
"Merry Pucking Christmas" by Kelly Jamieson is a delightful Christmas hockey romance that combines heartwarming moments with a generous dose of humor. The story follows Harley Reid, a small-town Ohio girl who, following a recent divorce and the loss of her parents, is facing her first Christmas alone. Seeking a change of scenery and some holiday cheer, she heads to New York to spend the season with her Aunt Nora. Little does she know that her adventure will lead her to an unexpected collision with a typically grouchy New Yorker, Nils Axelsson, who happens to be a Viking-sized hunk of hotness.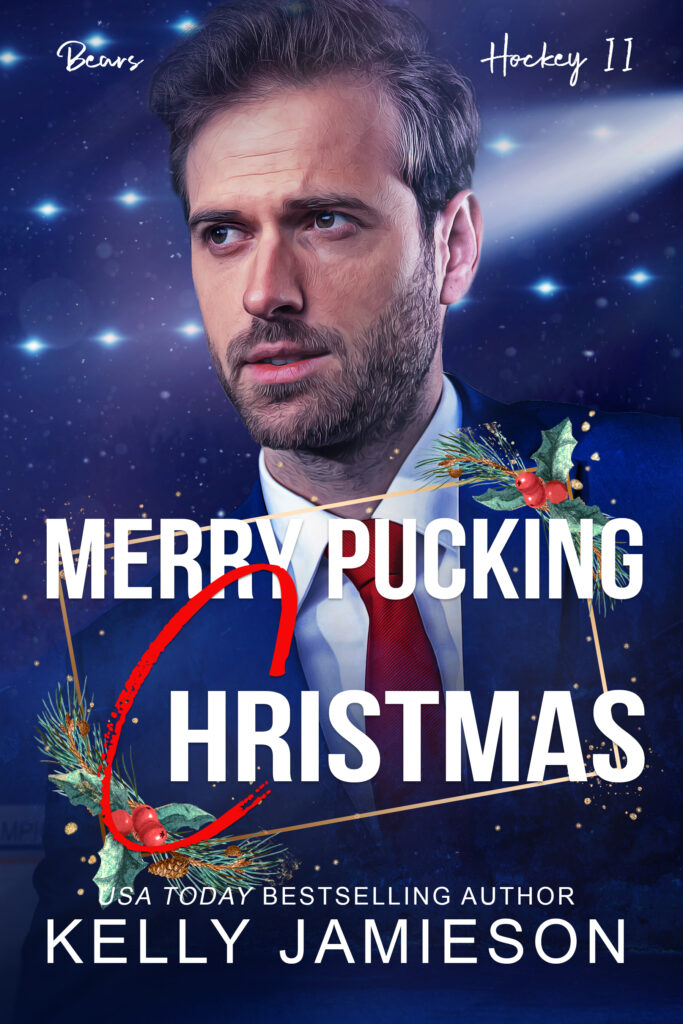 Kelly Jamieson has crafted a captivating and emotional journey for her characters, particularly Harley and Nils. Harley's vulnerability and determination to heal from her past wounds are relatable and endearing, making her a character readers can root for. Nils, on the other hand, is a complex character dealing with his own struggles, including a learning disability. The author skillfully portrays his love for hockey as an escape from life's challenges, adding depth to his character.
The chemistry between Harley and Nils is electric, and their encounters are filled with sparks and sizzling tension. As they continue to bump into each other throughout the story, their relationship evolves, and readers can't help but cheer for their budding romance. Their connection is a reminder that sometimes love can find us when we least expect it, even in the midst of the bustling holiday season in the heart of New York.
At its core, "Merry Pucking Christmas" is a heartwarming tale about finding joy in the small moments, embracing change, and taking chances. It beautifully portrays the idea that happiness can be found in unexpected places and that even when life throws us curveballs, we can adapt and find new rewards.
Kelly Jamieson's writing is engaging, and she infuses the story with humor, charm, and a touch of holiday magic. The book offers a perfect mix of romance and holiday spirit, making it an excellent choice for those looking for a cozy Christmas read with a hockey twist. "Merry Pucking Christmas" is a delightful reminder that love and happiness are worth the risk and that the holiday season is a time for second chances and new beginnings.
Book Stats:
Rating 4/5
Tropes: Close Proximity, vacation Fling, Sports Romance, Hockey Romance, Big city- small town girl.
Series: Bears II
Pop: 53%