Irresistible by Jenna Hartley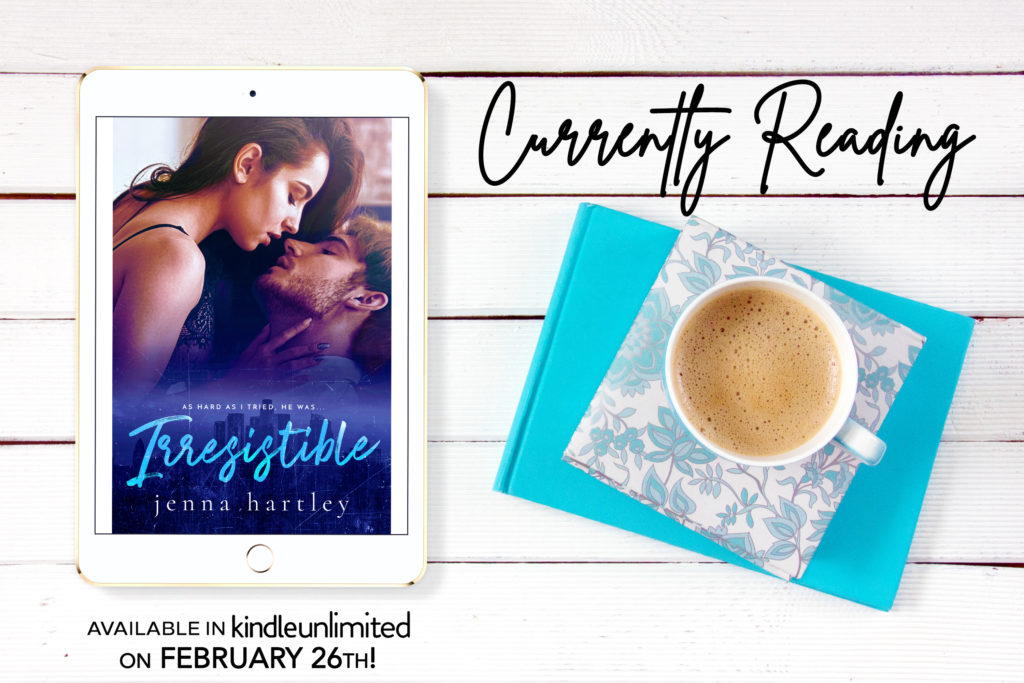 Hunter and Lauren! Jenna Hartley has left me with all the emotions about this story .  I was addicted at page one when Lauren basically tells the guy he is replaceable. Who doesn't want to be the confident girl?

Lauren is EVERYTHING many women want to be, confident, independent, in control of her life. She knows what she wants, and nothing will stand in her way.  She isn't a man hater by any means, she doesn't want to give a man control of her life.  Hunter is hot, single, owns his own company, and doesn't sleep with the same woman more than once. So, a chance encounter at Target has both of their lives turned upside down.

The attraction and chemistry between these sizzles off the page. Hot banter between them makes the story.  They both agree to the rules no lies, no feelings, just sex. They may be the perfect couple on paper. Lauren is the interior designer, designing Hunter's recently purchased home. Their relationship is full of sexual innuendos and flirty comebacks from the moment they met at Target.

The development of their relationship and how it happens on its own bring a more organic coming together for them. I love how they each are fighting their feelings and refusing to admit them. Hunter was more than she bargained, and I am sure Lauren is ready for it.  They were two lost souls, who came together to form a perfect union.

Irresistible is beautifully written with a fantastic lineup of characters. Hartley had me at the start with Hunter and Lauren.  I highly suggest you add this to your TBR list.  It is an amazing story line.  It isn't full of tropes making it a very smooth and easy read.  I would give Irresistible a 4/5 stars!