Happy Hour with author Xio Axelrod
Join Becky and Carolina for a Happy Hour with author Xio Axelrod . We are celebrating the release of Love on the Byline.
When: Thursday September 14, 2023
Time: 9p est
Where: The Youtube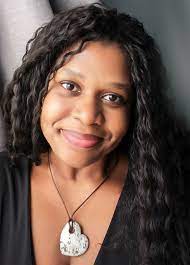 Meet Xio Axelrod
Xio Axelrod is a USA Today bestselling author. She writes different flavors of contemporary romance and what she likes to call, "strange, twisted tales."
Xio grew up in the recording industry and began performing at a very young age. A completely unapologetic, badge-wearing, fic-writing fangirl, Xio finds inspiration in everything around her. From her quirky neighbors to the lyrics of whatever song she currently has on repeat, to the latest clips from her favorite TV series.
When she isn't working on the next story, Xio can be found behind a microphone in a studio, writing songs in her bedroom-turned-recording-booth, or performing on international stages under a different, not-so-secret name.
She lives in complete denial of the last five minutes of Buffy with one very patient, full-time, indoor husband, and several part-time, supremely pampered, outdoor cats.
Connect with Xio