Good Guys with a bad side…. Book Recommendations.
For fans of the bad guy with a good side
There are different kinds of hero in every book we read.  Every sub-genre has its niche.  The typically male lead is often categorized as a Hero or an anti-Hero.  Sometimes we come across male leads who do not quite fall under either of those headings.  The hero who truly skirts the line, they aren't completely bad, but they don't always walk on the lawful side.  This sometimes can make for very complex and interesting character.
These characters come across as gruff, maybe a hard shell with a soft heart inside.  There always seems to be a clink in their armor, often that clink is family.  I have a few of these types of guys that I have fallen in love with.   I love a strong family series where everyone is in everyone else's business.  
KGI Series by Maya Banks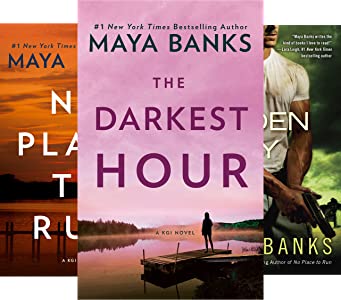 You can check out our Quick shot Review Episode on Book 7 of the Series
One of my favorite series is Maya Banks KGI Series.  There is something special about the Kelly family and the people who work for KGI.  Even a few of the women in this series tow the line of good or bad.  The Kelly Brothers run a Private Security Force.   
This series really has it all. The brothers have a special place in their heart for women and children.   These stories are strong on action with just enough sexual intensity to make them addictive. A few of these have some physic/supernatural spin to them bring in some PNR feels.  This is a fantastic example of Romantic Suspense.  Each book has its own mystery or problem to solve and can be read as stand alone, however other characters and previous relationships are mentioned throughout.  Each book has some of the central characters entwined in each story.
Men of Haven by Rhenna Morgan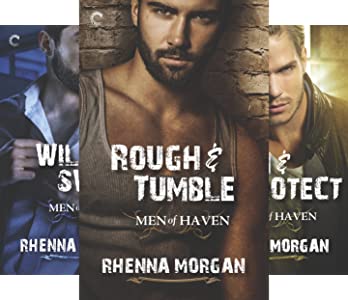 You can check out our Quick Shot Review of Book 1 and Book 7
Another Great Messy family series full of Gruff guys with heart is the Men of Haven Series by Rhenna Morgan.  I really loved this series.  The moms in this series absolutely make the story.  The men in this series are families by choice not by blood.  They are also Mafia but not really Mafia. Each brother has their own career and talent that all works in their world that they control.  All the brothers tow the line of lawful behavior.  These books all have equally strong women who give the brothers a run for their money. Love and HEA do not come easy to the men these stories.  Each book can be read as a standalone but does reference other characters from the other books.  The whole series is worth it! 
Badd Brothers by Jasinda Wilder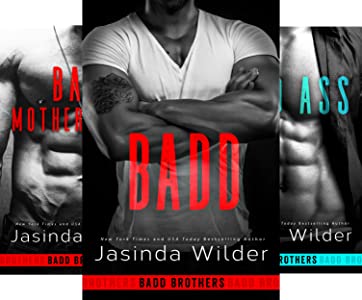 My last recommendation for Good Guys with a bad side would be the BADD Brothers from Jasinda Wilder.  The Badd's of Ketchikan, Alaska are sexy hot boy of the last frontier. 
The Badd Brothers must come together to run their family bar after their father has died.   They must all spend one year in Ketchikan and run the bar for them to inherit it.   Eight Brothers and one bar what could possibly go wrong?  Each story is unique to the brothers.  These stories are both sexy and well written. Most of them are true alpha males with control issues.  
I devoured each of these books.  Sometimes when an author writes a long series like this the storied can feel repetitive or cookie cutter, this was not the case with this series.  They are all distinctive and show the individuality of each brother in their featured story.  Each Story can be read as a standalone but do yourself a favor and read them all.   
I am not always a fan of the antihero, these stories with the way the walk the line so tightly is the perfect mix. But these guys are all gruff with a soft heart. Each story is worth the time.