Review: For the Win by Kelly Jamieson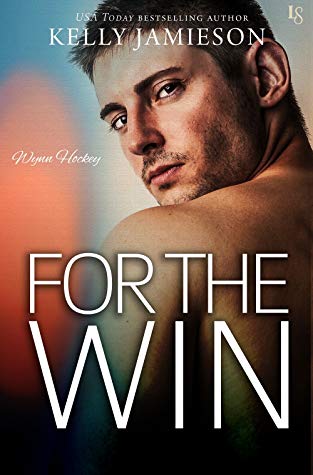 Review:
Kelly Jamieson has a way of telling a story that makes you fall in love with the unlikely character. She takes what could be a very one-dimensional character and makes them so much more. The Wynn family is full of strong and diverse characters. I was so in love with Theo's story I wasn't sure that I would fall in love with Harrison. Harrison seems just to be skating by on his name and his talent. The oldest player on the farm team for the Condors, the NHL team his dad owns, he told by his coached he isn't giving a 100% to hockey. Harrison has been called up to play for the Condors for the rest of the season and playoffs he has a chance to show he belongs on the team.
When Harrison meets Ayra he just knows she is his everything. Harrison has a heart like non other. He loves big. He himself suffers from self-doubt and trusting in his own abilities on and off the ice. Using the same intensity, he is going after his dream of a place on the Condors he peruses Ayra.
Ayra a victim of trauma has spent years relearning to trust herself and her heart after a relationship goes very bad. So, when Ayra is pursued by this big hockey player she isn't sure what to do. She is attracted to him, but self-doubt makes it hard for her to allow Harrison a chance. Ayra's self-doubt can be paralyzing and seem impossible to know who you can trust. From Yoga farts to bowling there isn't a moment in this story that you are not rooting for Harrison and Ayra. Every interaction in this books has you rooting for Ayra and Harrison. Harrison's layers of passion, self-doubt, his love and kindness you fall in love with him and join team Harrison. Ayra's past hurt makes you wish for her to trust her heart and let Harrison's love find a way in. Another amazing story by Kelly Jamieson. Kelly gives you the man you need in that moment. The reminder that love isn't always easy. That even if you feel it from the first moment it may take your partner a moment to trust themselves and feel it too