Ep 64: Keeping up the Security with Author Sawyer Bennett
On this Episode of Buzzing about Romance Leah and Becky sit down and chat with author Sawyer Bennett. They fan girl over the love of her hockey heroes but really get to the details of writing a security force series. They also chat about her latest release Code Name Tiara, book 7 in the Jameson Security Force.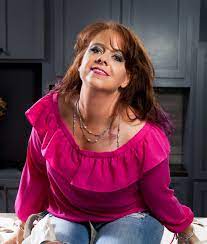 Bio: New York Times, USA Today, and Wall Street Journal Bestselling author Sawyer Bennett uses real life experience to create relatable stories that appeal to a wide array of readers. From contemporary romance, fantasy romance, and both women's and general fiction, Sawyer writes something for just about everyone.

A former trial lawyer from North Carolina, when she is not bringing fiction to life, Sawyer is a chauffeur, stylist, chef, maid, and personal assistant to her very adorable daughter, as well as full-time servant to her wonderfully naughty dogs.
Notable Upcoming Releases:
9/12
Reckless Recluse by Lia Fairchild
9/14
Unraveled Love by Stacey Lynn
Love Hypostesis by Ali Hazelwood
Shielding Ember by Susan Stoker
The Dom Identity by Lexi Blake
Miles by Rylie Edwards
the Rebound by Kendall Ryan
9/15
The Lie By Karla Sorenson
9/16
Stuck with the Billionaire

Patreon: https://Patreon.com/bookcaseandcoffee
Facebook: https://Facebook.com/buzzingaboutromance
Instagram: @buzzingaboutormance
Music by Cambo