Ep 115: I Licked Him First 2022 Book Boyfriend Tour
On this Episode of Buzzing about Romance we are hosting our first ever Book Boyfriend Tour. The I Licked Him First Tour Kicks off with a list of our Ultimate Book Boyfriends. For this year we include overall our book boyfriend from any books we have read. Starting next year it will just be books from the last 2 years.
Please Note – We will be hosting the Girl Crush Tour in early November.
Characteristics/ qualities of a Book boyfriend
Can you love a hero and they not be a book boyfriend?
Can any hero type be a book boyfriend for you?
We will be providing you with their Top 7 Ultimate Book Boyfriends. The Community has also voted and picked their Ultimate Book Boyfriend and we will share that also.
Patreon Update: Patreon Update: We are so grateful for all our patreon Supporters, like Hana, Tina, Holly and Kelly
We recently updated our Patreon Perks. Some of our perks include, Monthly Swag packs, Bonus Episodes of Should I Read it and Buzzing after Dark, Drunk Book Club, Merch Discounts, Quarterly Reading Journals, Another Episodes, Coffee of the Month Club and Bi-monthly Author Round Tables.
This month we are hosting our First Round Table discussion. It will feature author Jami Davenport. Her round table will take place on 9/14. Details can be found at Patreon.com/bookcaseandcoffee
You can join the community while helping to support the podcast by joining us over on patreon. We would really like to hit our goal of 40 patreons by the end of the year! You can find details at Patreon.com/Bookcaseandcoffee
Our Next Another Round will be September 25th– We are watchint the Hallmark Hall of Fame Movie Rose Hill and reading Julie Garwood's For the Roses.
Drunk Book Club: September Drunk Book Club will feature Community Favorite Author Sawyer Bennett. We are reading Code Name: Hacker it is part of the Jamieson Force Series. Book Club is September 17th.
Next Up: We are spotlighting author Mari Carr. Marri is a a New York Times and USA TODAY bestseller of contemporary sexy romance and romantic suspense novels.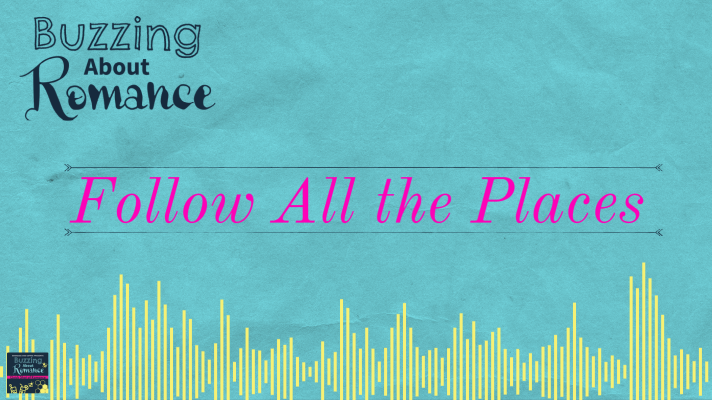 Patreon: https://Patreon.com/bookcaseandcoffee
Facebook: https://Facebook.com/buzzingaboutromance
Instagram: @buzzingaboutormance
Music by Cambo
Itunes | Spotify | Stitcher | Google | RSS Feed