Dangerous Romance Book Club Review
Over the years I have been doing this I have received or ordered a variety of book boxes. While I have not tried every companies offerings I have tried a few. I typically have been underwhelmed at best and mostly disappointed. Because of low quality swag and lack of customer care there are few book boxes I am willing to take a chance on. My terrible experience with some of the previous boxes has me going into them with lots of skepticism. I am excited to be honest! This I think I might have found a favorite that is worth the money and lives up to the hype.
I recently received a Dangerous Romance Club Box. It is FANTASTIC! I was not sure what was going to be in it as I had not really looked into it. I honestly was blown away!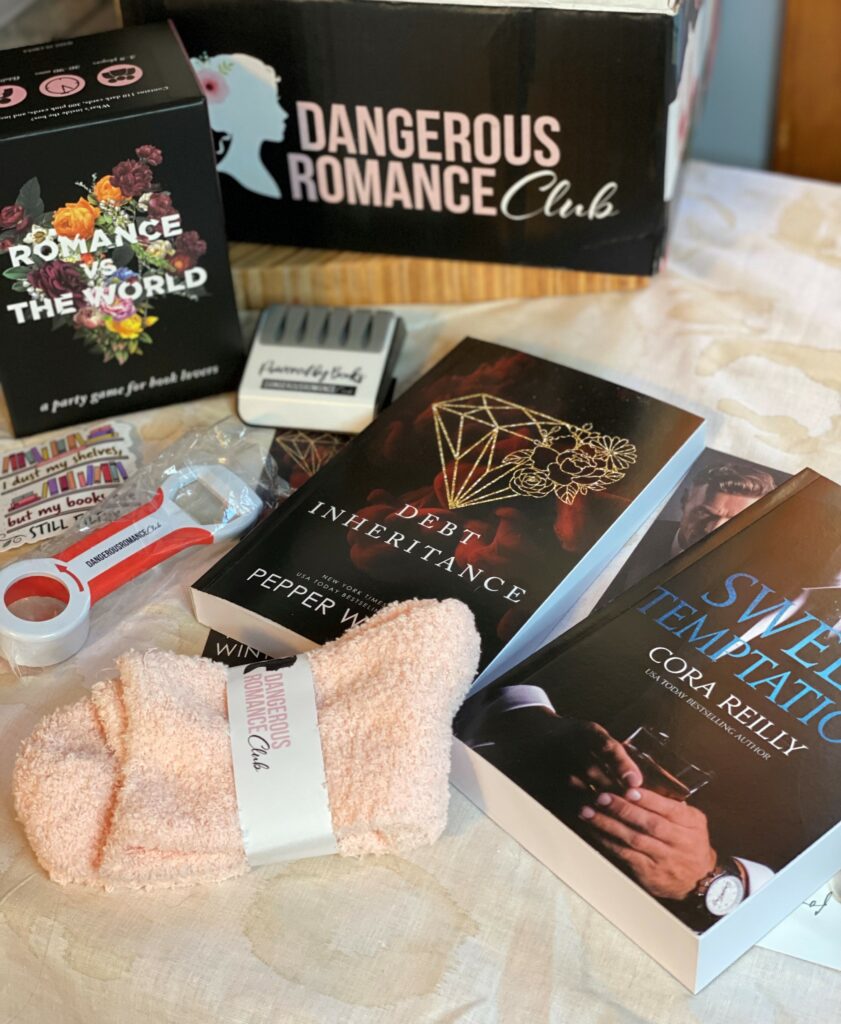 First Up I received signed copies of two great titles. Each book had a cover unique to the box. The spine was noted who was the publisher of the special edition. Each book also had a signed page from the author in it. (I was so glad not to have a book plate). I am certain it was a signed tip sheet, but it is in there securely. The paper quality of the books was also very well done. It is a heavier weight which I appreciate.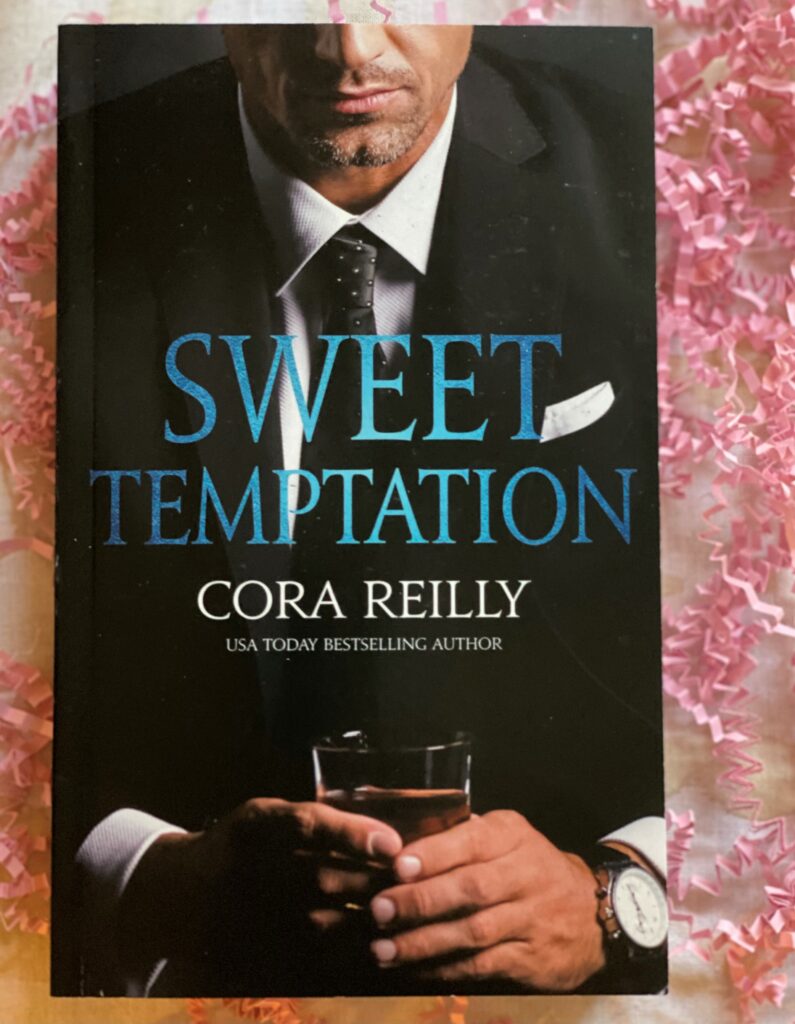 In the box was also a new Romance Themed Card Game. Like Cards Against Humanity, Romance vs The World is a card game that encourages you to make ridiculous statements. The cards are beautiful and the quality of them and their box they store in is fantastic! I cannot wait for the first opportunity to play it! So much fun!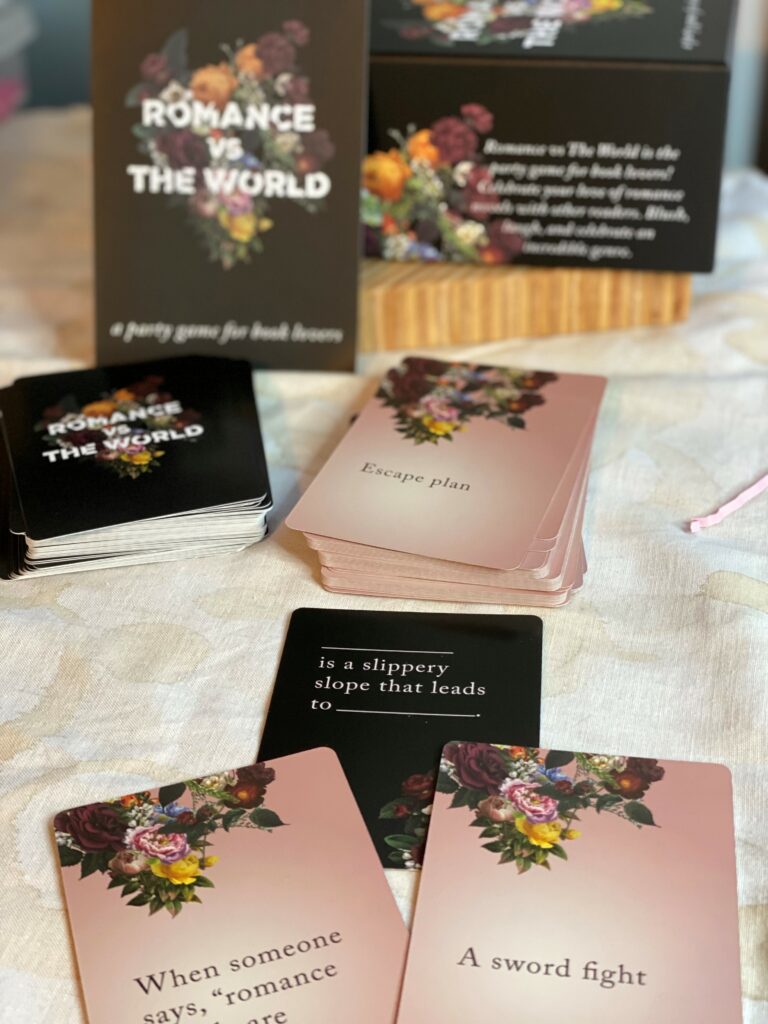 Other items I received in the box where some new fuzzy socks! A bottle opener a Came organizer brick and one of my most favorite new stickers.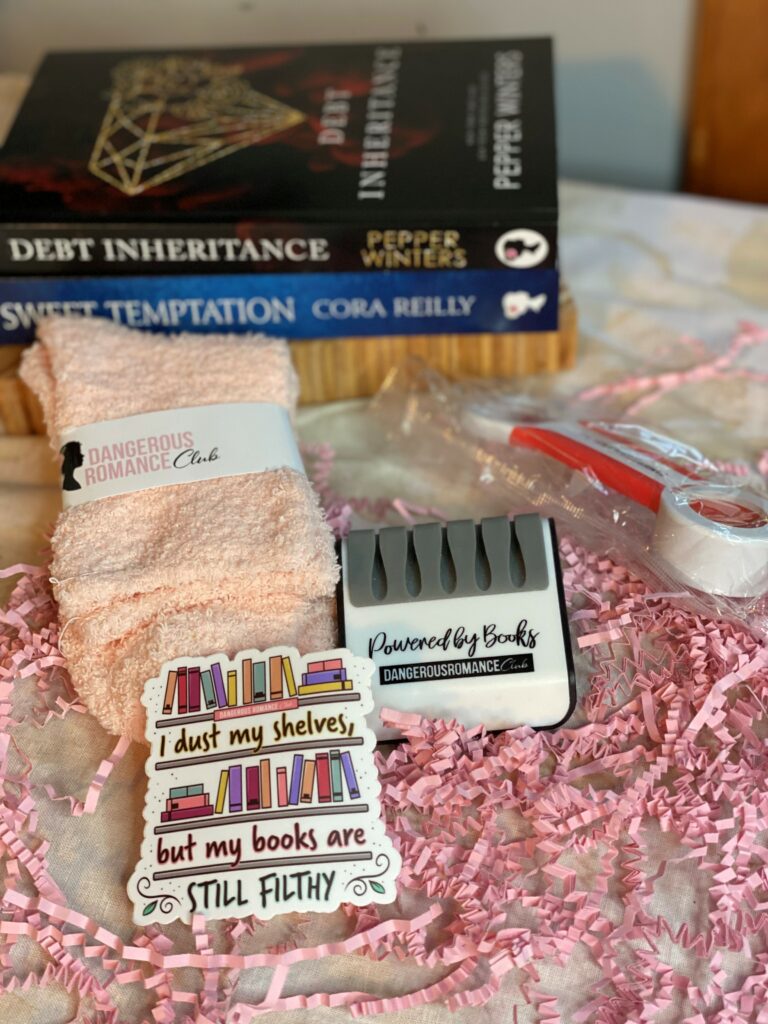 Honesty the cost of this box along with the shipping it is so worth it. If you are looking for a box to check out, I encourage you to check out the Dangerous Romance Club Box.