A List of Holiday Reviews just for you
I have spent the last few weeks reading a variety of Holiday releases some were fantastic and some not so great. Some of these titles will be featured on Quick Shots of Romance and some on Should You Read it.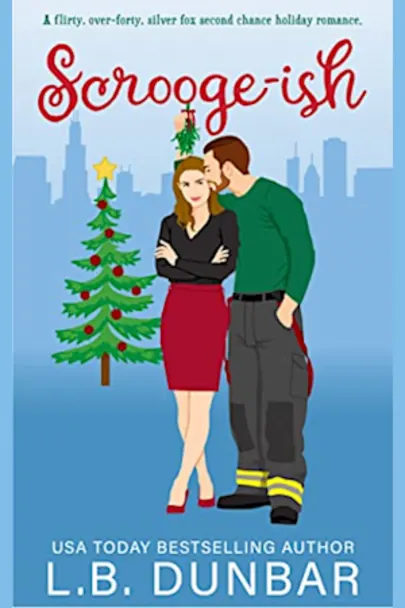 Scrooge-ish by LB Dunbar
Rating: 4/5
Tropes: Fireman, Christmas Carol Retelling, Second Chance, Grumpy-Sunshine
POV: Single Person- just hers
POP: 24% | 84%
Audiobook Narrators: Stella Hunter and Teddy Hamilton Duet Style
Eva Nazar and Zebb Scruggs have a second chance at love in this original twist on The Christmas Carol. Scrooge- ish was a fun, magical holiday read.
Eva hates everything about Christmas and she has no intention of celebrating. A delayed High School reunion just in time for the holidays has her coming face to face with her high school fling.
Zebb love everything about Christmas and he decides it's time to show Eva the magic of Christmas and reconnect with the girl who got away.
Christmas re-tellings can fell tropey and overdone but this author did a great job making the story feel fresh and innovative. I liked the characters of this story. The maturity and life experiences are relatable. Zebb and Eva both have a real-life family dynamic that could be any of us, it also shows how the added pressure of the holidays effect everyone.
This couples journey to their HEA was merry and bright and just the thing you need to bring you a book full of holiday cheer.
I did listen to the audiobook for this and it is performed in duet style by narrators, Stella Hunter and Teddy Hamilton. The book is written from Eva's point of view only so I did find the narration style a bit distracting.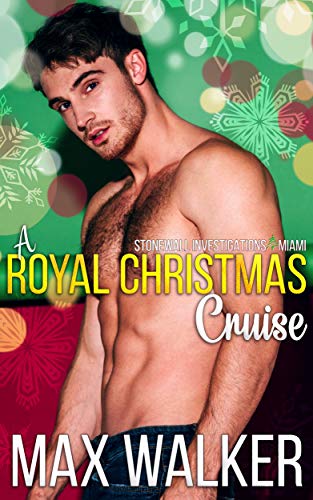 A Royal Christmas Cruise by Max Walker
Rating: 4/5
Trope: Meet-cute, Close Proximity, Royal- Normative, Holiday Romance, Vacation Fling
Audiobook: Single Narrator- Greg Boudreaux
Pop: 51%
This was a holiday spectacular of a romance! Honestly it starts of great with one fo the best meet-cutes I have read in a very long time. It also had one of the best first kisses ever. A steamy- kiss in a bookstore that reached epic levels of the upside down Spiderman Kiss!  
Shiro was such a fun and anxious character. I really loved him. He has some great charisma, sass and adorkableness. He is one of those characters you will be thinking of long after the story is over. Nick- Spanish prince who is tired of hiding his true self. I can't imagine being a closeted Prince. The demands and the family along with the title weighed on Nick. He truly was thoughtful in his action. I love how he followed his heart, moving from the expectations of his life to what he desire.   
As with any Max Walker book there is great banter, insane chemistry so intense you feel it. There were so many fun touches to this romance that make it a true Christmas Treat. The Foam Party, Snow Globe Restaurant and the beautiful description of boat's holiday descriptions to name a few. Shi's friends- great addition and I especially adored Ace.  
This was a fun no angst holiday reads. I did listen to the audiobook performed by Greg Boudreaux.  
"And I will always love you. Gay, straight, bi, or whatever color of the rainbow you fall on."