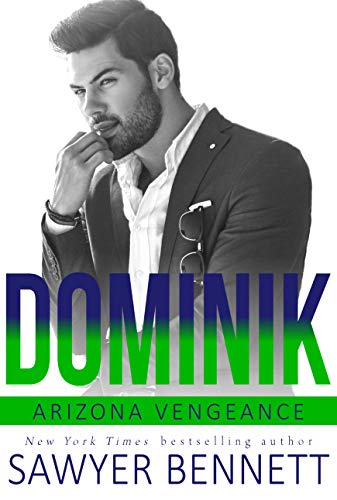 Dominik Carlson full embodiment of alpha charm. He is a man who has worked hard to build his life from nothing. Orphaned by age 11 Dominik has learned to rely on only himself. . When Dominik sees something, he wants he goes after it. Rarely is he unsuccessful. Now the owner of the new NHL expansion team on the cusp of the playoffs Dominik realizes he wants more. More is Willow Monahan. She is fiercely independent, living life on her terms being where she want to be when she wants to be there. Willow the younger sister of one of the Arizona Vengeance star players isn't easily won over by the dazzling billionaire hockey team owner.
Dominik Carlson is a brilliant character. You see snippets of who is in the stories of the players of his team. He is the kind of guy we all want. He is willing to give money but also show up to help others. He is willing to get his hands dirty when needed. Dominik and Willow's story shows you just how close the Vengeance Family is and how Dominik thinks of the team as his family. He has his players backs and cares deeply for them and their wellbeing.
Willow grew up surrounded by a loving family. With parents who care deeply for her and have given he a solid foundation to know love. But a failed relationship makes it hard for Willow to allow herself to fall completely for Dominik. She thinks that she can be happy with a purely physical relationship and prevent herself from falling in love. Can you really fight the power of love?
Many of us have had a relationship that causes us to need to guard our hearts a little more closely. Giving your heart completely to someone is scary. I love a strong male character. One who isn't afraid to put his heart on the line and go for what he wants. But I also can relate to Willow and her apprehension in going all in with Dominik.

This story is sexy and funny on and off the ice. I love the glimpse of both characters from the Cold Fury Series and previous Arizona Vengeance books. While it can be read as a stand alone novel do yourself a favor is read ALL the others. You will find every book totally hot and swoon worthy. Sawyer Bennett has way of giving us the story we need from her characters. You will spend the entire time reading and cheer for Dominick and Willow. Could the person you love be more important than a historic run for the Stanley Cup? You do not have to know hockey to love these characters and stories, likely these stories will make you a hockey fan. Race for the Goal and pick up your copy Dominik!