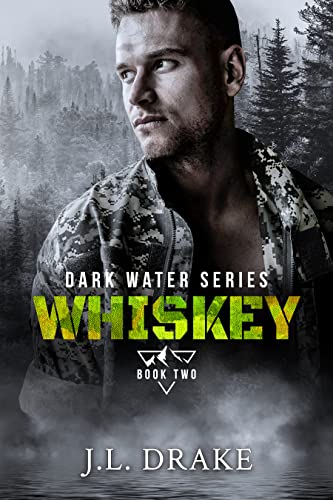 POV: 1st Person Multi
PoP: 72%
Tropes: Instant Connection; Suspense Romance; Slow Burn; Cliffhanger
Series: Dark Water Series book 2
Type of Series: Trilogy with book one behind a background story
Rate:  2.5/5 Stars
Release Date: May 9, 2023
So I read book one Shadows, and I truly could have done without it. It gives the backstory of how Blackstone, the company these books focus on came to be. The book itself wasn't bad, but it was too much. I get wanting to do an introduction story for the series, but it could have been written as a prequel novella and created a much more dynamic set-up for this series as a whole.
This story is interesting, and it flips between the hero and heroine's POVs along with an another side character. This character, aside from the the fact that he is a part of the Cartel, there is no clear reason why we have his POV. There was something about this book that I had a hard time with. I don't know if it is the fact that there is this random third character POV. If it's because there is zero resolution to anything by the end of the story. Or if it is because the way in which book one ended didn't feel resolved or even acknowledged.
That being said… I enjoyed the way in which JL Drake wrote the story.
I do want to read the next book because my true reasoning for giving it a low rating is because of the way in which the story plays out. Will Tyler and Ivy still be the couple in book three or will we start following other characters. There are just so many unknowns in the story that I am unsure of in the books to come. Tyler and Ivy do have well displayed chemistry and I do hope that the next book gives us more.
If any other man had said that, I'd flip him off and leave. I didn't do games. But with Ty, it was different. I wanted him to crave me just as much as I did him. The sexual tension between us was fun and exciting.