Trying to be an Organized Book Blogger
One of the things I hate more than anything is to be disorganized or come across as scattered. I work really hard to be on top of my commitments be it professional or volunteer work. When I first started working as a copy editor my editor would send me a weekly check list as to what needed to be completed and where it was located (usually a direct link to a drop box and such). She was the epitome of organized. It made my life so easy. As the time has progressed, I have added a few more hustles to my game.
One of the things I have added to resume is book blogging. As a book blogger I quickly became overwhelmed with the best way to keep track of campaigns and upcoming dates. It made everything feel chaotic and because of that I almost walked away thinking there was no way I could do this successfully. I was having issues keeping track of campaign sign ups, edit commitments, and Beta reading request. At first, I just tried to use my ordinary Happy Planner that I use for my regular daily life. I use it to keep track of kids' commitments, my commitments and life stuff in general. I also use my iCalendar for other important dates because my planner is large, I did not always carry it with me. I found that my Blog and work commitments were getting lost in the jumble of my normal family life. My husband suggested I try Trello, website, and app. It was helpful at first, but It was not as user friendly as I needed it to be. I also did not have the features I wanted. I downloaded and sign up for 5 other task tracker apps. None had what I was looking for. All the while I was still struggling to keep book stuff organized in my planner. I know it sounds silly to have both. But I need both. I need the technology to set reminders and deadlines plus the tactile of writing it to commit to memory along with the visual of seeing a month or a week laid out.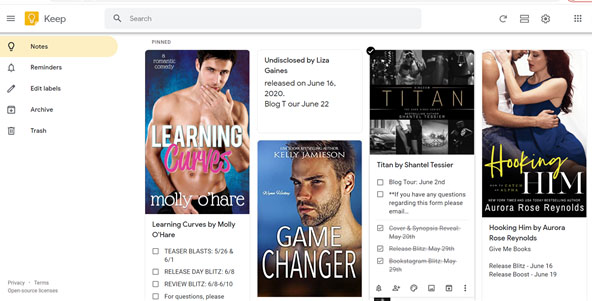 I finally found the app/website that worked best for me. I found Google Keep. I love it. It is like electronic sticky notes. I love that I can add covers to each "note". There is a check list option. I love that you can pin ones to the top that you are currently working on and archive those campaigns that have been completed. Along with reminders. Also it is Free! And we all know I love Free!
All the while I was moving farther away from my paper planner. I was finding weeks where I was over committing and other weeks where I was under committing. For me it came down to not being able to physically see all my commitments laid out in the traditional calendar or weekly way.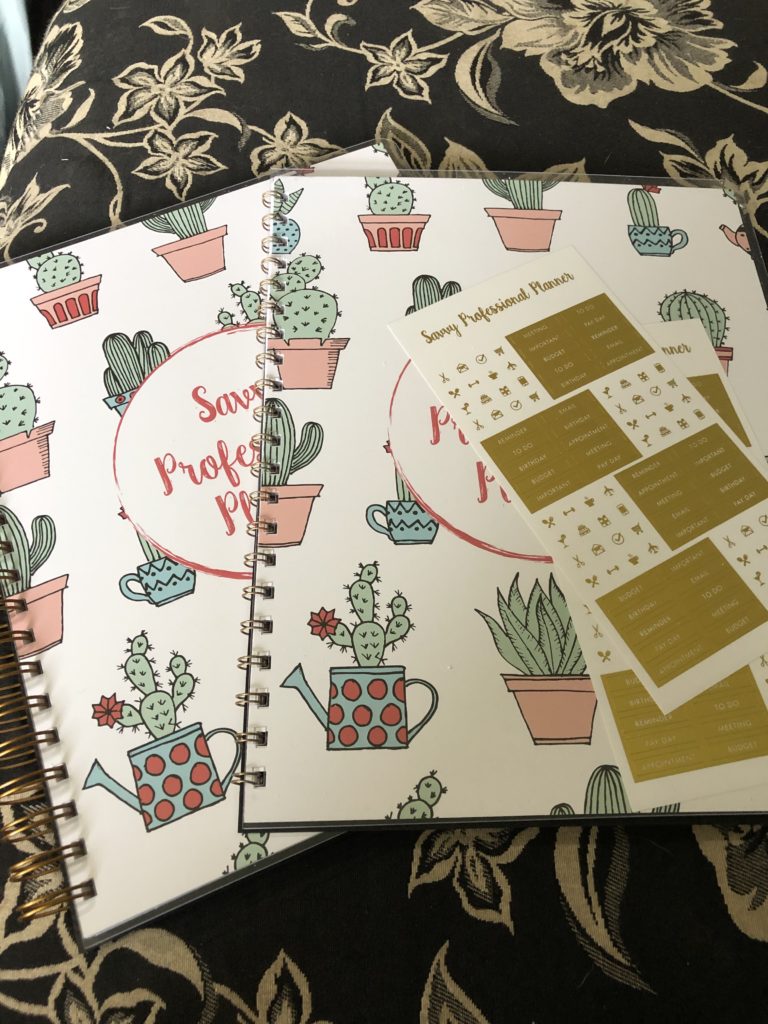 It was suggested that I check out the Savvy Professional Planner for books bloggers. I thought what the heck I'll check it out.  I LOVE IT!!  The Planner starts with pages for TBR List.  It has a  column for Cover Reveal, Release/Review Dates , Thoughts, Rating and a check list for posting.   The "list" Pages spread over 2 pages.  I do wish near the books title at the beginning of the list there was a column/check box for when a book was completed.  It just would make it just a little easier for a quick glance.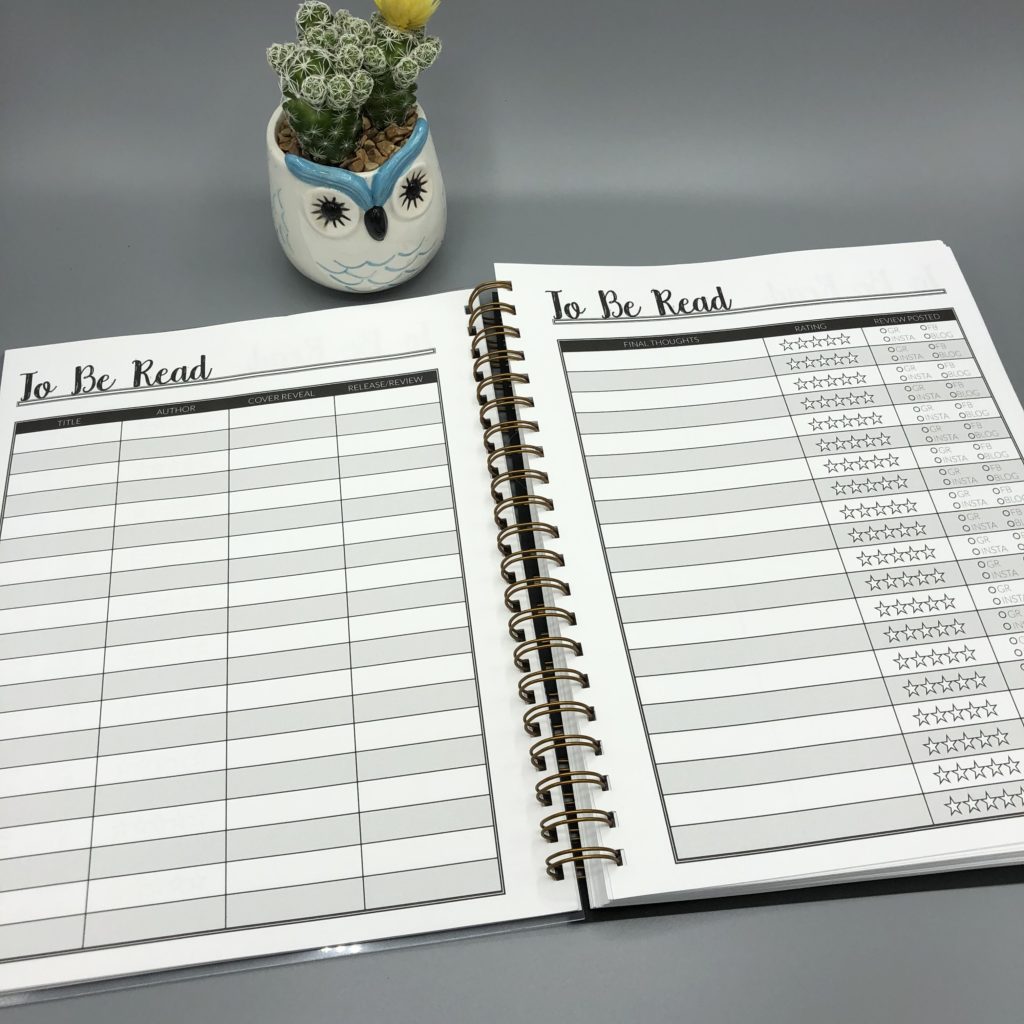 Next section is a monthly calendar with lots of lines. I choose to use a different color pens for different task related to that date and title. (shoot me I have a thing for office supplies).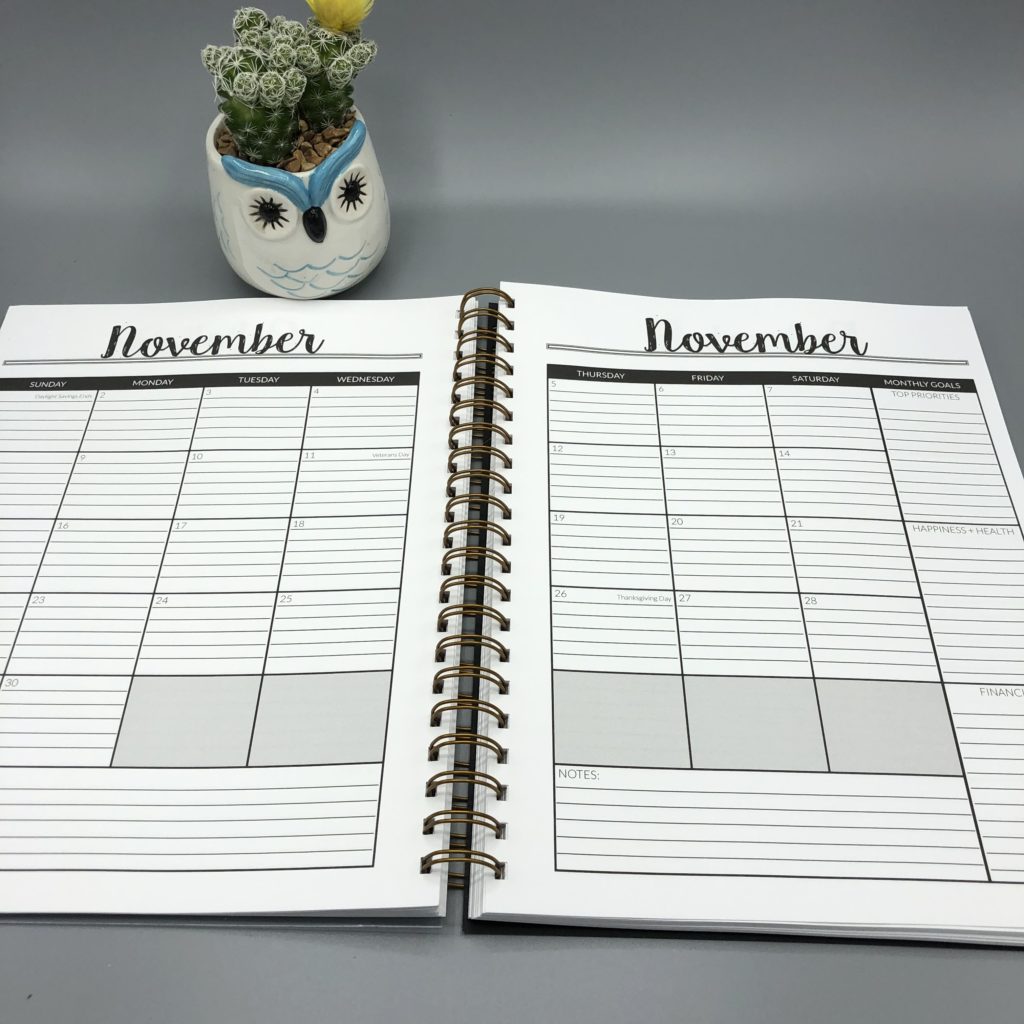 There is a section that is a week/daily task list. It has a to do list. What I am currently reading. Scheduled posting.
At the back of the planner are pages for notes. I have used them when being on a meeting/call with an author to keep track of notes I want from our discussion.


I have only been using the planner for a week, but I can say without a doubt I love the Savvy Professional Planner. I will be requesting on for Next year. Price point was very reasonable. It was $40 for the year. They do have a monthly organizer that does not have the week/daily task list at $14. There are planners for editors and authors. They also have a printable file for purchase if you want to bind it yourself or put in a binder. They had a variety of customizable covers. A hard-plastic protective cover so if you are pulling in and out of a tote or bag it will keep your planner looking nice. If you are a book blogger looking to get organized I would high recommend you check out Savvy Professional Planners.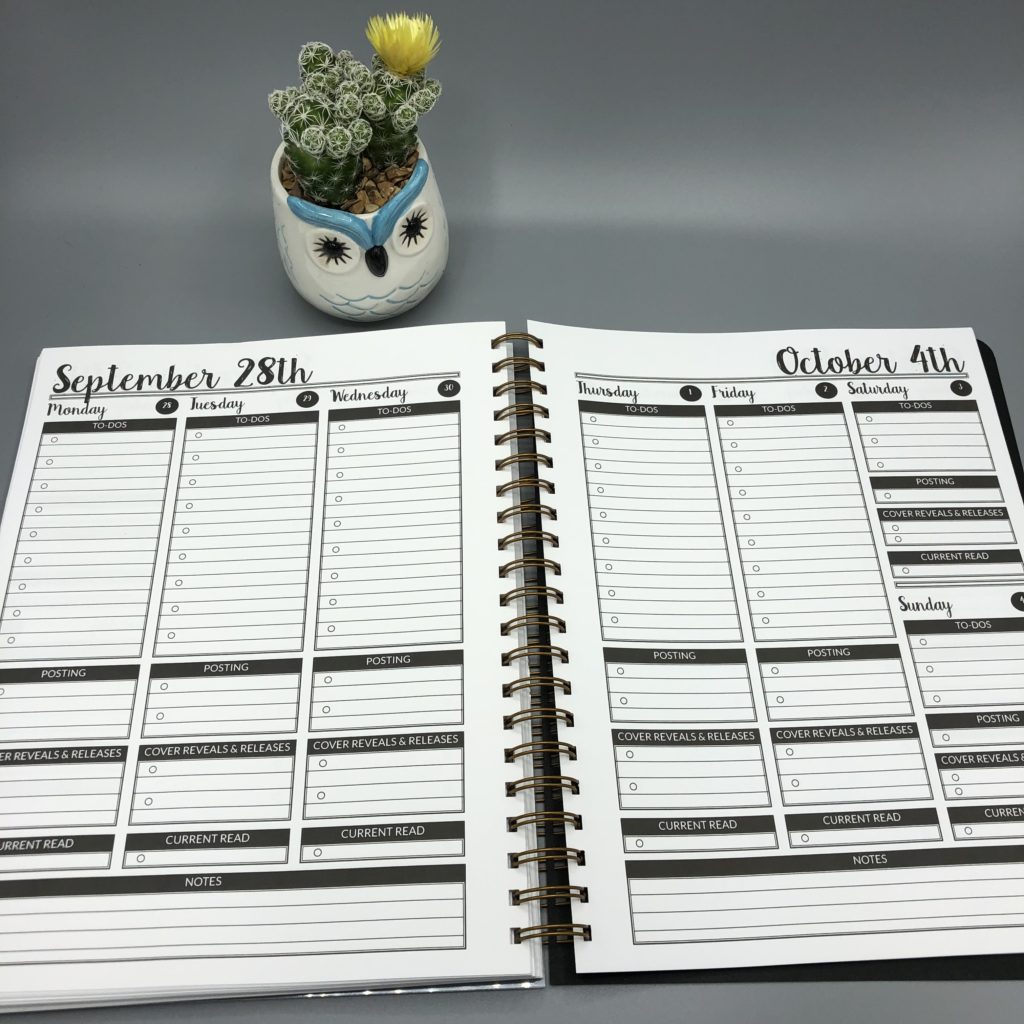 https://www.savvyprofessionalplanners.com/shop