Shattered Truths by H. Hunting
"Shattered Truths Book Review: A Heartfelt Tale of Love, Healing, and Hope"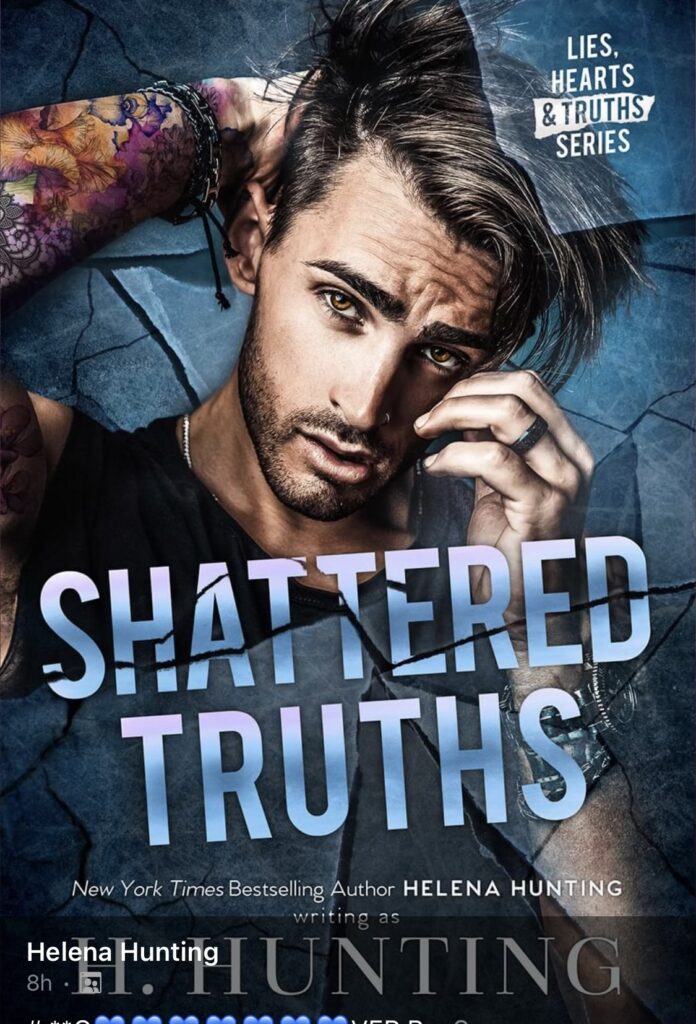 "Shattered Truths" by H. Hunting, the third installment in the "Lies Hearts and Truths" series, is an emotionally charged rollercoaster of a romance novel that delves into the complexities of trauma, poverty, and abusive family dynamics. From start to finish, this book is a compelling and heartwarming story that deserves all the stars!
The story revolves around Winter, a resilient but broken soul. She is struggling to make ends meet while living in poverty with her abusive father and enabling mother. Her journey is one filled with scars and hardships that are both raw and painfully real. This makes her a character readers will empathize with and root for throughout the book. 
Enter Randall Ballistic Jr., or BJ, a figure skater with a heart of gold. BJ is a breath of fresh air in Winter's life, a beacon of positivity, care, and thoughtfulness. His character is wonderfully depicted as someone who understands Winter's need for patience, softness, and understanding. He's more than willing to provide it. 
What sets this book apart is the sense of family and camaraderie among the characters. The group of friends and family that surrounds BJ and Winter is a source of unwavering support and love. Their willingness to push Winter out of her comfort zone and help her better herself is heartwarming and adds depth to the story.
The Ballistic family, including BJ's parents, Randy and Lily, is portrayed as a unit that communicates openly and finds mature solutions to problems. BJ's upbringing is evident in his character, making him a perfect match for Winter. The way they complement each other is beautifully written, and their chemistry is palpable.
The book strikes a perfect balance between angst, heat, and heart. It keeps you hooked from page one and is a definite page-turner. Readers will find themselves drawn into the emotional journey of the characters, feeling their pain and celebrating their triumphs.
The audiobook narration adds an extra layer of enjoyment to the reading experience. The voices of BJ and Winter bringing their characters to life. BJ's crooning is the icing on the cake, making the audio version a must-listen for fans of the book. 
 "Shattered Truths" is an amazing book that tackles sensitive topics with grace and authenticity. Winter and BJ's love story is beautifully written. Their journey is one that will stay with readers long after they finish the book. It's a must-read for romance enthusiasts and anyone who appreciates a story filled with heart, healing, and hope. 
Book Stats:
Rating 5/5
Series, Lies, Hearts and Truth- book 3
Series of Standalones
Tropes: small-town, rescue-romance, protector, opposites, no-3rd-act, next-gen, new-adult-romance, sports, love-at-first-sight, instant-attraction, hockey-romance, found-family