For the last week I have been reading a ton for work… I have also read a few BETA manuscripts. I have picked up a few books for review. Some where hits others were misses. I am not 100% sure that I out of my reading slump. I am not sure what it going to truly break this slump. I hope breaks soon.
First up in my review round is a book we read for a Quick Shot of Romance.
Fractured Freedom by Shain Rose.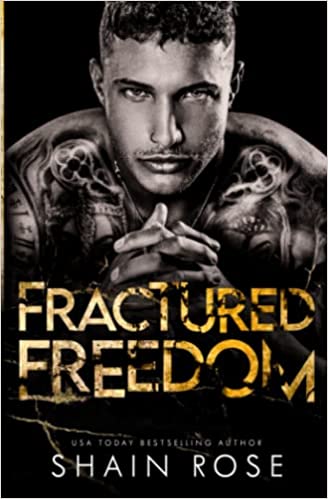 Rating 4/5
Trope: Sibling's Best Friend,  Military, secret identity, Dark Romance, Suspense, Forbidden  
Available on Kindle Unlimited
Fractured Freedom a wild read and so good! I will recommend this book over and over. I loved that it is a complete Standalone. It is nice to just pick up a book and when it says the end, it is just that.
This story has so many twists and turns that led to a really great read. There was a great balance with angst and steam. Dante is a super growly protective hero. Lilah is not exactly a wallflower either. She pushes back as much as Dante tries to control. There is a reason this story is at the top of the Amazon Charts.
CW: From the author- AND A NOTE ON CONTENT WARNINGS As a reader who loves surprises, I enjoy going in blind with each book. Yet, I also want to give my readers the opportunity to know what sensitive content may be in my books. You will find the list of them here: https://www.shainrose.com/content-warnings
You can listen to the podcast here: https://link.chtbl.com/FracturedFreedom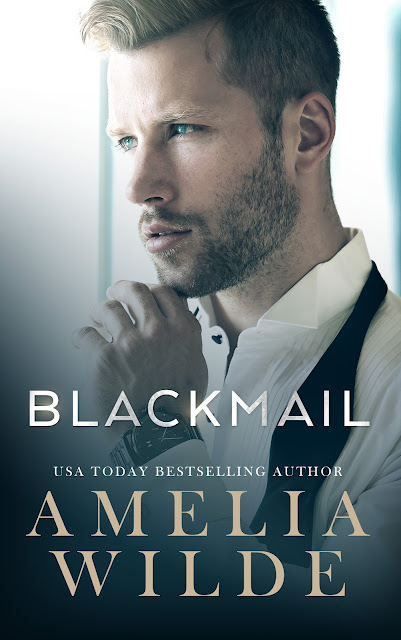 Blackmail by Amelia Wilde
Rating 3/5
Trope: Billionaire, Raising Siblings, Book 1 of a trilogy, Alpha-hero
Available Everywhere
Bristol has been dealt with a bad hand through life. She set her dreams aside in order to care for her younger siblings. She secretly yearns for a knight to protect and love her.
When her con artist father owes a huge debt to a loan shark he turns to Bristol. She finds herself in a precarious situation. Stealing from the temporary company she works for.
Will, whether he admits it or not, has a crush on his secretary. When it's brought to his attention that there is a huge discrepancy within the company's finances he immediately knows who it is and covers for her. Blackmail. She will have to repay the debt with her body. Deep down it's something they both want.
Subconsciously Will wants to protect and care for Bristol and her siblings. With the weight of Will's past constantly rearing it's ugly head he does the unthinkable.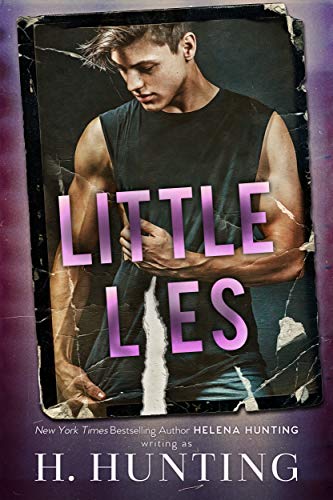 Little Lies by H Hunting
Rating 5/5
Available in Kindle Unlimited
I did a re-read of Little Lies by H Hunting in anticipation for Book 2 in this series. We of course had to do a Quick Shot of Romance because Helena and the Puck Guys are Community Favorites. I don't typically love New Adult Romances this book be the exception. I really love this story. Lavender is such a great character who has overcome so much. My one complaint in this story is that it is often sold as a NA Hockey Romance there was very little hockey in this book. While Kodiak, the hero, does play hockey we do not get the expected team dynamic you normally would get with a sports romance. This story also does a great job with dealing with anxiety and mental health topics. If you have not read this book yet I highly recommend you read it.
Beautifully Broken Pieces by Catherine Cowles
Rating: 5/5
Available Everywhere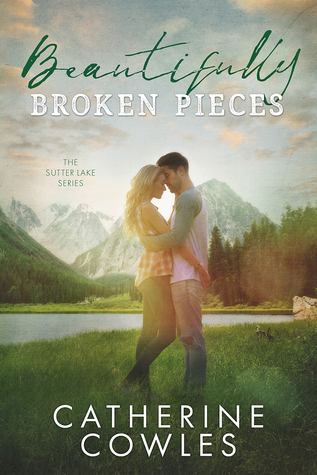 This is book one in the Sutter Lake Series from Catherine Cowles. It was out August Drunk Book Pick.
This story was so good! Walker and Taylor are such great characters. I am a huge Catherine Cowles Fan. Every time I read one of her stories I am transported into a world that has such beauty but there is danger lurking in the underbelly of it. The author's writing style is almost poetic in the way she paints the world. Giving us broad strokes to know who is the world and beautiful small details to share the characters souls. After finishing this story I quickly downloaded and am reading book 2 of the series. If you have not read this book yet I HIGHLY recommend it. There is a alluring love story with strong attractions and emotions that are tactile for the reader. There is also the suspense side of the story that just enhances the HEA journey.
Honestly I want to pick up and move to Sutter Lake!