Reviews for a few Samantha Whiskey Books
I recently fell down the Samantha Whiskey Carolina Reapers rabbit hole. I am not sad about this at all. Last summer I read Axel and it was just ok and I honestly never went back. I wasn't drawn in. I was looking the Amazon Top 100 list and Asher caught my attention. We decided to use the title for an upcoming Quick Shot of Romance. That book made me curious about Brogan and Brogan made me curious about Maxim. This was a true test if these romances can be read out of order and if by doing so I would ruin the story. Here are my reviews for those 3 books.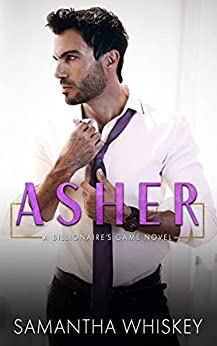 Asher by Samantha Whiskey
Rating: 5/5
Tropes: Close Proximity, Opposites Attract, Billionaire Romance, Sports Romance,
This book is why I love romance. The author gives voice to the world of romance in a way that is smart and funny. The author tackles some misinformation of what it means to be an indie author that published in a program like Kindle Unlimited. The characters in this book are outstanding! Asher is ridgid in his life. He is ruled by order and schedules. The only thing that seems to push him outside of these bounds are his fellow billionaire friends/poker buddies.
Daisy is fun and flirty. She is a real body heroine who embraces her curves and quirks. It has been a long time that a book full captured my attention like this.
This book led me to check our Brogan because Daisey is best friends with Fiona the love interest for Hockey Player Brogan.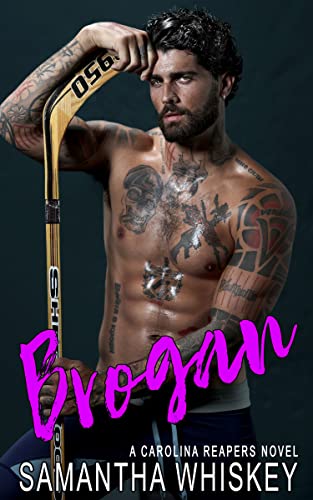 Brogan by Samantha Whiskey
Rating: 5/5
Tropes: Nanny, Baby on the doorstep, close proximity, hockey, he falls first,
Baby on a doorstep- nanny-hockey romance, YES Please! Seriously this is like 3 of my most favorite tropes. The enjoyment that comes with watching someone who has excelled in their field be taken down by a fussy baby is romance gold. Add to it a sassy heroine who is not going to take any crap from the hero and you have unput-downable book.
Fiona and Brogan are not so different. .Brogan has a reason why connection to others is difficult for him. He lost his parents at a young age and raised by an aunt and uncle with a house full did not leave him with a great foundation. Brogan's foundation his hockey and his team. He has close friends that are his rocks but at the end of the day hockey is life for him.
Fiona is not much better off than Brogan. She is the oldest of her mother's children with 10 siblings. Her mother is a serial marrier and this left Fiona not trusting her heart or having much to do with relationships. She is understably gun shy about putting a label on something and at times even questions her status with Brogan.
One of the best parts of this whole book is Brogan falls first. He is all in way before Fiona. He has to work hard to show her and convince her that he is there for the long haul and it is worth risking her heart.
I had to check out the last book in this series because there are these moments where we have glimpses of Maxim and Evie and I HAD to know what was next for them.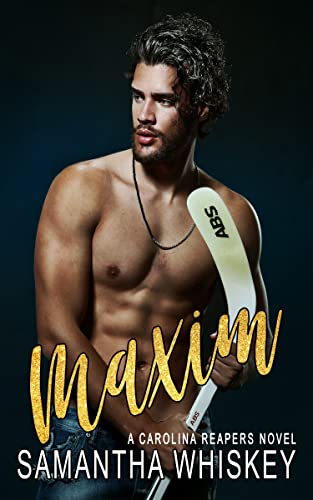 Maxim by Samantha Whiskey
Rating 5/5
Tropes: Sibling's best friend, Hockey, Close Proximity, Roommate,
Oh Evangeline and Maxim.. there is so much in this story and I want to stay in it for a long while. One of the most satisfying HEAs I have read in a very long time.
In this story we really learn who Maxim is. This book is really about his journey of acceptance and the realization that he needs to be happy for himself first before he can truly love and have joy with someone else.
The best thing about this sibling's best friend romance is that the sibling was rooting for them the whole time. There was no drama from that point of view. Really the drama that keeps these two moving forward are their own hang ups. Maxim isn't sure how to balance the expectations of his father, he doesn't know how to break the chains of expectations that his father has ingrained into him as it comes to his hockey career.
Evie, is shy. She is an photographer that is happy spending all her time in the shadows being the lens. She does not want the limelight. Being with Maxim is going to force out of the shadows and she isn't sure she can do it. Evie is also worried that because she is curvier than Maxim's typical date she won't measure up. But he sees her for all that she is.
I really liked that the author did not use miscommunication as what breaks these two or causes the angst, instead she relies on their personalities as to what is holding them back. All of thes plus the added piece of Maxim and his superstitions and Evie being his "good luck charm" just adds so much to this story. I am so glad I went back and read it after reading Asher.

Side Note: I do wonder some if the author went through a phase of wanting evil parents because Maxim's dad is shit! Like I thought Asher's mom in his book was the worst but not even close.. to the terribleness that is Maxim's dad.
I really enjoyed these three books. I am not sure I will go back and read the others in this series but I do know that is Asher's billionaire buddies get books I am ALL IN on those! I did like that these did not have to read in any order and that each stands on its own.