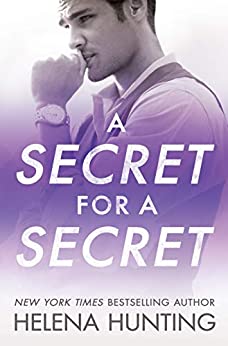 On a day that your world has literally been blown to pieces, when you feel like your very foundation is crumbling, do you think you can meet the love of your life.
Ryan Kingston (king) is not an impulsive guy. He is organized and meticulous. He is a rule follower. Too many acholic drinks and an impulsive decisions and King is breaking all the rules. King is the starting Goalie for the Seattle's NHL Team and after a day of coming to term that the women he thought was his sister was actually his mother, he makes the choice to go to a bar and get drunk. At the bar he meets the most beautiful cyclone he has ever seen, Queenie Masterson. After a night filled with drinks and some suggestive memories King wakes up to a post it notes thanking him for a fun night.
Queenie Masterson has felt like failure her whole adult life. She just doesn't feel like there is much she can do right or that she is capable of. She has failed at so much. So, at age 24 moving back in with her father and working as his assistant is just another reminder oh her faults. Queenie's dad is the General Manager of Seattle's NHL Team. Queen has never felt like she was good enough for love, success, or friendship. She is haunted by her past mistakes.
I love Queenie's spirit. She has an energy of acceptance and vivaciousness that makes her completely lovable. Her self-doubt is part of what makes her approachable and accepting of others. Queenie is super relatable. We have all have choices we made in the past that have made it hard for us to realize our own value. Queenie with King is absolute Checkmate! They complement each other. He is such a steady force with an underlying passion. He is the shot of confidence that Queenie needs to let herself try. Ryan Kingston is rule follower, but Queenie is that wind that helps him push over the line. She helps him loosen up and realize he can have passion and heart.
Helena Hunting does it again! She has this magical way of creating these multidimensional characters. Because of these characters you get these fantastic stories that have so much heart and passion, plus a few laugh out loud moments. I am still laughing about the strawberry incident. I really thought Bishop and Stevie, were going to be my favorites in this serious but I am pretty sure Queenie and King stole my heart. I love how Hunting weaves some of her characters from her other series flawlessly into these stories with out it being a distraction. Miss Lavender Waters might have stolen the show a bit.
This was a 5/5 star read for me. Hunting keeps me coming back for more always! I can't not wait to see what is next for her. This might be my all time favorite of her Hockey Romances. The story has a couple of twist and turns plus a couple of crazy mothers.