It is almost July and I can hardly believe it. We are halfway through 2022 and the heat of summer is upon us. May was a rough month of reading for me and it bleed into June. I have read a few books that really missed the mark for me. I feel like I can honestly say I was in a major reading slump. I think March of 2021 was the last time I slumped like that. It doesn't mean I haven't read some great books but I ended up not liking much of what I was reading.
I do fee like I have found my book mojo again. I did a re-read for an upcoming episode of the podcast and I was able to finish it really quick which has not happened in over a month. Some books were taking 3 days to finish, which is not like me. It is also rare to find something right now this just hits all the notes.
A couple of books that I am excited for and have enjoyed reading.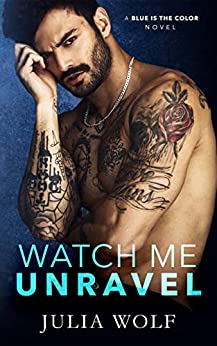 Watch Me Unravel by Julia Wolf – This was wonderful second chance romance that I cannot gush enough about. It was not a typical second chance honestly. The couple was never together. They had a one-night stand and the result of that was a child. Sylvia and David are young when this happens. She is 16 and he is 18. David went on to become a famous rockstar while Sylvia stayed in their hometown and raised their daughter. David would breeze into town and be the fun dad when time allowed. He was also very much the phone call dad. But a car accident sends David home to be there to help with his daughter's recovery. These two are really strangers. They never had any kind of relationship previous to being parents. It was such a gentle and natural evolution to their relationship. Both went in to things cautiously and fought their attraction like it was their job. I can not recommend this tittle enough. It is not a typical rockstar or second chance romance.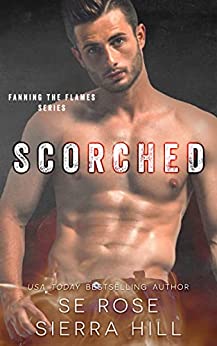 Scorched by S E Rose and Sierra Hill. This is a single mom, small town, sibling's best friend romance.  This was my first time reading this author duo and I really enjoyed the story. The chemistry between Liam and Trinity was off the charts. The embers of their attractions burned so hot throughout the whole story. 
I really enjoyed Liam's character in the way that he kept showing up. Even as Trinity continued to put distance between them, he was always there when ever she needed him. I also liked that Trinity had a support system. She had family and friends that were there to help her with the baby.
My one complaint in the whole book was the over-the-top brother. I am not a fan of when the brother is like "you can not be with her" situation. Honestly if he is your friend and you are close there has to be some foundation of trust and respect. To "warn" them away from your sister just doesn't make sense or the over-the-top response when you find out they are together. A heads up to tread carefully and be genuine makes more sense to me.
In prep for an episode, I did fall down a bit of a Novella Rabbit Hole.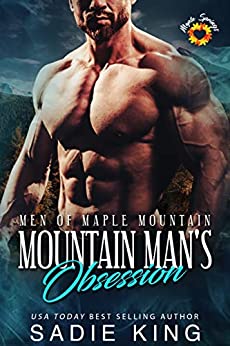 I really enjoyed Sadie Kings' Men of Maple Mountain Series. It is in Kindle Unlimited and so worth it.
I also really enjoyed Fiona Davenports' My Father's Best Friend which is part of their Family Affair Series.
I tried a new Novella author with Frankie Love. I read Bred Winner- total breeding kink but it was deliciously dirty.
Novellas are a relatively newer thing for me to indulge in. But when I find myself in a bit a slump, they are usually a great way to keep reading with out investing a ton of time. They get to the point and bring me the joy I need in that moment.
You can listen to the Novella Episode here: https://bookcaseandcoffee.com/ep103/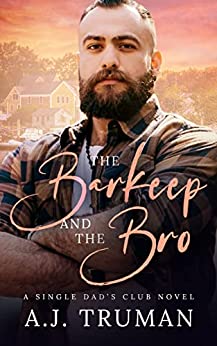 One book I recently read that I think should be on your radar is the Barkeep and the Bro by AJ Truman. This was such a fun MM romance with a bi awakening. It was sexy with great characters. For my full review check out the Quick Shot of Romance Heather and I did on the the title. https://bookcaseandcoffee.com/barkeepandthebro/
My July TBR I am taking a little more care in planning. I am hoping to try some new to me authors but also reading some of my favorites to help me get completely over my reading slump.