Recent Mafia Reads as I am all in the dark era of Romance. Some of these are titles I read for Quick Shots of Romance, some of them are title I picked up because I was curious.
Taken by Him by Mesha Stone
Rating: 4/5
Tropes: Arranged Marriage, Age- Gap, standalone, kink, virgin trope, mafia,
I enjoyed this story more than I expected. Mesha Stone was a new to me author.
If you are familiar with mafia or dark romance, you may not find anything groundbreaking in this story. However, I personally enjoyed it despite its lack of uniqueness or exceptional elements. Measha Stone's writing style is captivating, and her characters feel authentic to me. I I liked the characters of Dominik and Kasia. Dominik is a dominant and formidable figure, with a singular focus on bringing his father home from exile in Poland. He is uncompromising in his demands for respect and obedience, and quick to punish Kasia if she fails to comply. Kasia is both intelligence and has a great strength of will. She endured a difficult upbringing, with a mob father who favored her twin sister Diana over her. While her father's punishments were never physical, they were emotionally brutal. Now, Kasia finds herself handed over to Dominik, a man whom she expects to be just as cold and cruel.
While this can feel like a formula of Mafia Romance I really liked the book and will continue on with the series.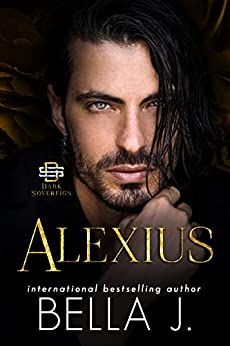 Alexius by Bella J
Rating: 3/5
Tropes: Mafia, Age-gap, kink, dubious con,
book 1 of 3
This was a book I could not stop reading, it felt like a train wreck that I could not look away from. If you like dark, mafia, erotica romance this is a story for you. Alexius and Leandra's story is very graphic and dark. The beginning got me hooked but the bonkers elements kept me all in. The end felt a bit rushed. I was not aware it was going to end on a Cliff hanger and I head into book 2 of the series in a bit of rage. As I have so many questions and need all the answers.
This book is very DARK- VERY BONKERS and Consent is dubious. So tread carefully!