Quick Shot Romance: Only One Touch by Natasha Madison
On this Quick Shot of Romance we are reviewing Only One Touch by Natasha Madison
On this Episode Becky is joined by Carolina
Synopsis: From Good Reads
Synopsis: From Good Reads
Nico
When I inherited the Dallas Oilers from my father , I became one of the youngest owners in hockey history. Even though the team was at the bottom of the hockey standings, I had big plans to change that and bring the Cup to Dallas.

You'd think I was getting everything I ever wanted with the girl and the winning record, but I still have a promise to fulfill to my childhood best friend.
Becca
Never let them see you sweat has been my life motto since I decided to make a name for myself as the most-sought-after sport agent.
I know what it takes to close a deal, and only want one thing—to be the best.
Until I felt his touch one night, and everything I thought I knew was forgotten. Nico is everything I've never let myself want.
But all my cards came crashing down the minute I read the headlines.
It takes only one touch to change everything!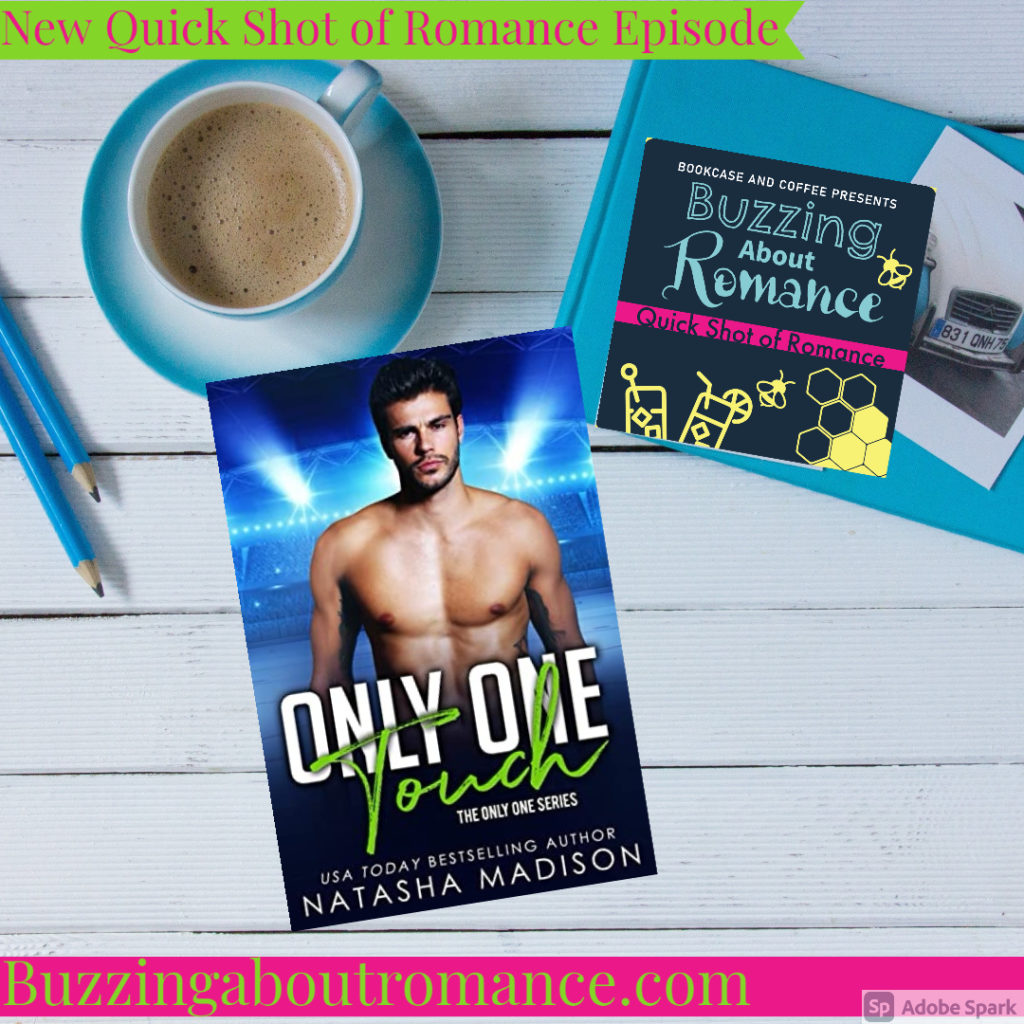 Release Date: Feb 9th, 2021
Trope: friends to lovers, hockey, billionaire, and co workers
Steam Level: 4
Did you like this book?
Carolina: I am still processing. I have a little bit of a book hangover. But overall yes.
Becky: I read did. I love the Becca's character. For me she was so level headed and just made the book. However Nico!
Who would typically like the book?
Carolina: If you like sports romance, this gives you the business side of the game from the owner and sports agent.
Becky: If you like a friends to lovers with a bit of a not smart male lead.
Would you recommend this book?
Carolina: Yes. It's great within the series and love the appearances from our favorite characters in the other books.
Becky: Yes.. Just have a friend on stand so you don't throw your kindle.
You can watch us on The Youtube!
https://tinyurl.com/BooksonYoutube
Where to find Carolina:
Curl Up with Book links
IG – https://www.instagram.com/curlupwithbooks/
Goodreads – https://www.goodreads.com/curlupwithbooks

Where you can Find Drinks with the Bees.
Patreon: https://Patreon.com/Drinkswiththebees
Facebook: https://Facebook.com/drinkswiththebees
Instagram: @drinkswiththebees
Music by Cambo
Itunes | Spotify | Stitcher | Google | RSS Feed
All inquires about the podcast or interested in us reviewing your book can be sent to [email protected]