Quick Shot of Romance: Rebel Billionaire by Ivy Layne
On This episode of a Quick Shot of Romance Becky and Leah are reviewing The Rebel Billionaire by Ivy Layne. Our theme for October is the Anti-hero. This time we are talking Lucas Jackson an unexpected hero.
Synopsis: From Good Reads
We said we could do casual. We swore we wouldn't fall in love. We lied.

Charlie
I didn't buy my house just so I could stare at the guy next door. I swear.
It's not my fault he mows the lawn with his shirt off. His tattooed muscles are an eye magnet.
I can't look away.
The first kiss is an accident. One taste and I have to have more.
We were supposed to keep it casual. Neighbors with benefits. No big deal.
When a client comes after me for turning him into the FBI, Lucas swears he'll keep me safe.
I'm not supposed to fall in love with him. That's not the deal.
I'm walking straight into broken heart and I can't stop myself.

Lucas
My new neighbor is a nightmare. Or a wet dream.
Charlotte Winters, the crown princess of the Winters clan.
It shouldn't be hard to keep my distance. We have nothing in common.
I grew up not knowing where my next meal was coming from. She grew up with a personal chef.
But Charlie isn't what I expected. It's not just that she's funny, and determined, and sexy as hell.
She's vulnerable. She's in danger. And she turns to fire in my arms.
One kiss and I'm in too deep to walk away.
I have no business being friends with a woman like her, much less claiming a place in her bed.
Too f*king bad.
Now that I've had a taste of Charlie, I'm not giving her up. Not until I have to.
Even if it destroys us both.

The Rebel Billionaire is a standalone romance with a happy ending. It's the fifth book in the Scandals of the Bad Boy Billionaires series and reveals more about the notorious Winters family. You can read it on its own, everything you need to know is explained, but once you get a taste you'll want to read the others.
Release Date: March 22, 2017
Trope: Billionaire Romance (her), Close Proximity, Neighbors, Possessive Hero, Protector, slight suspense
Put out percentage: 17%
Series: Scandals of the Billionaire Bad Boys book 5 /10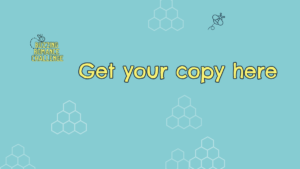 Patreon: https://Patreon.com/bookcaseandcoffee
Facebook: https://Facebook.com/buzzingaboutromance
Instagram: @buzzingaboutormance
Music by Cambo
Itunes | Spotify | Stitcher | Google | RSS Feed