Quick Shot of Romance: Promise Me Forever by Layla Hagen
This episode of a Quick Shot of Romance Becky is joined by podcast contributor Rachel. They are reviewing Promise Me Forever by Layla Hagen. In keeping with November's theme of Families in Romance this is book 1 of a new family romance series by Layla Hagen.
Synopsis: From Good Reads
As a divorced single father, I live by three rules:
1. Make sure every day my daughter, Paisley, knows she's number one in my life. No. Matter. What.
2. Keep contact with my cheating ex-wife to a minimum.
3. Turn Maxwell Wineries into a legacy that keeps Paisley set for life.

When I hire Lexi to look after my daughter, I realize I need another rule: don't pursue Paisley's nanny.
But even if I had that rule it wouldn't matter. Because I'm breaking it already.
Release Date: October 19, 2021
Trope: big-city, billionaire, book-boy-friends, close-proximity, family-series, instant-attraction, nanny-romance, single-dad, stern-brunch-daddy, wine-and-dine
Put out percentage: 41%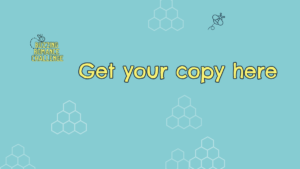 Patreon: https://Patreon.com/bookcaseandcoffee
Facebook: https://Facebook.com/buzzingaboutromance
Instagram: @buzzingaboutormance
Music by Cambo
Itunes | Spotify | Stitcher | Google | RSS Feed