Buzzing about Romance Episode 34: Power of Romancelandia
Valentine's Day Episode and we are excited to talk with author Avery Flynn all about Romancelandia and why we romance. The power of these Romance. Why it matters. What is the attraction to romance?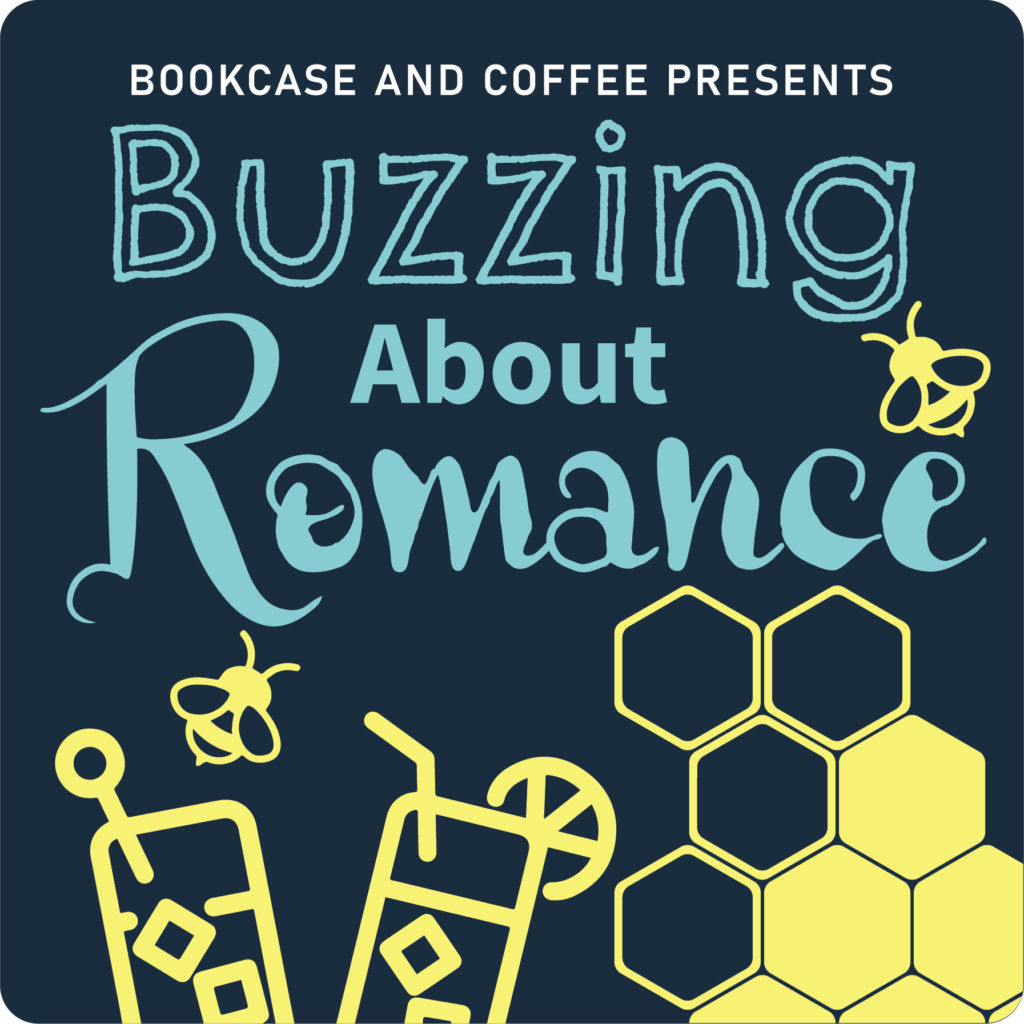 New Name- New Co-Host:
We have a New Name! Going forward we will be Known as Buzzing about Romance. We decided to change the name so that it is more obvious what we are talking about. But also it is more inclusive for everyone. We want to make sure that our podcast is approachable and accessible for everyone.
This episode you will notice that Becky is now joined by fellow book blogger and Romance Lover, Leah. Going forward Leah will be handling co-host duties. Leah will be joining Becky for Happy Hours, Book Club and any other project we can think of! We will still have a rotating group of people for our Quick Shot of Romance Episodes. Change can be scary but it is worth the risk to watch the podcast grow and share our love for the Romance Genre.

On this episode we chat with USA Today and Wall Street Journal bestselling romance author Avery Flynn. We also have with us guest co-host Sadie from Literary Illusions on Instagram.

About Avery:
Avery Flynn has three slightly-wild children, loves a hockey-addicted husband and is desperately hoping someone invents the coffee IV drip.
She fell in love with romance while reading Johanna Lindsey's Mallory books. It wasn't long before Avery had read through all the romance offerings at her local library. Needing a romance fix, she turned to Harlequin's four books a month home delivery service to ease the withdrawal symptoms. That worked for a short time, but it wasn't long before the local book stores' staff knew her by name.
Avery was a reader before she was a writer and hopes to always be both. She loves to write about smartass alpha heroes who are as good with a quip as they are with their ahem other God-given talents. Her heroines are feisty, fierce and fantastic. Brainy and brave, these ladies know how to stand on their own two feet and knock the bad guys off theirs.

What else we're reading this week/weekend:
Becky- Blindsided by Victoria Denault. This is part of the Moo U world from Sarina Bowen.
Leah- Steal My Magnolia by Karla Sorenson in the Penny Reid Universe
Sadie – Currently reading Alyssa Cole's Can't Escape Love and Johanna Lindsay's Man of Her Dreams
Notable Upcoming releases:
Mr Manhattan Alexandria Sure 2/14
Evers and Afters by J.H. Croix 2/16
Michigan for Winter by Dr. Rebecca Sharpe 2/18
Marrying Mr. Wrong by Claire Kingsley 2/18
Until Cece by KD Robichaux 2/19
Available now is Kerrigan Byrne's Dancing with Danger and Beverly Jenkin's Wild Rain
Coming up events: We have a Happy hour live on our YouTube channel with Rebecca Yarros. We are having a pre-release party and celebrating The Things we Leave Unfinished. It releases 2/23.
Where you can Find us.
Patreon: https://www.patreon.com/bookcaseandcoffee
Facebook: https://Facebook.com/drinkswiththebees
Instagram: @Drinkswiththebees

tunes | Spotify | Stitcher | Google | RSS Feed
Music by Cambo
All inquires about the podcast or interested in us reviewing your book can be sent to [email protected]