Quick Shot of Romance: Perfect Wreckage by Catherine Cowles
On Today's Quick Shot of Romance we are reviewing Perfect Wreckage by Catherine Cowles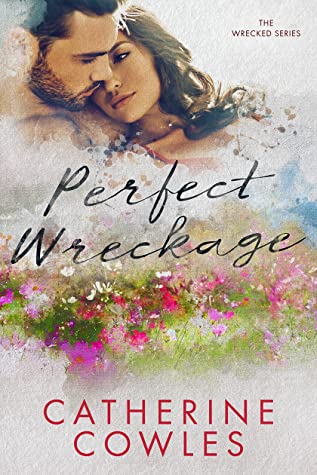 Good Read Synopsis:
My past taught me to play it safe.
To stay far away from handsome men who promised it all.
My life was good without them. Stable, secure, predictable.
But one kiss showed me that I'd been playing it safe for far too long.
One night, and all I wanted was more of his wildfire.
One challenge and my carefully constructed walls tumbled down.
Amidst the rubble, I realized there was more to this man than I ever dreamed.
When everything fell apart, he showed me what it meant to stay.
How to truly live.
But when my demons return, that life might end up shorter than either of us expected…
Release Date: September 22nd 2020
Trope: Small Town Romance, accidental pregnancy, afraid to commit, friends to lovers
Steam Rating: 3-3.5 /5
Brittni Rating: Most expensive Champagne. All Night all the time!
Becky Rating: Champagne Night!
Where you can Find us.
Patreon: https://Patreon.com/Drinkswiththebees
Facebook: https://Facebook.com/drinkswiththebees
Instagram: @drinkswiththebees
Music by Cambo
Itunes | Spotify | Stitcher | Google | RSS Feed
All inquires about the podcast or interested in us reviewing your book can be sent to [email protected]