Quick Shot of Romance: Not Your Average Vixen by Krista Sandor
On This episode of a Quick Shot of Romance Becky and Leah are reviewing Not Your Average Vixen by Krista Sandor. This quirky and funny holiday romance will bring you all the feels. We will also let you know if in the end the Romance Passes the Buzzing about Romance Die Hard Test. The next couple of Episodes we are bring you some of our favorite Holiday Romances.
Synopsis: From Good Reads
A Christmas Romance

It's Dasher versus Rudolph with a little Vixen thrown in!
A Christmas wedding is on the line in this steamy holiday romance from USA Today Bestselling Author Krista Sandor.
Maid of honor, Bridget Dasher, didn't think anything could ruin her sister's Christmas Eve wedding…until she met the best man.

Scratch that—the worst man.
Don't be fooled by his name. Soren Christopher Traeger-Rudolph—yep, Rudolph—is the Grinch of all groomsmen, and his plans for this wedding will only land him on the Naughty List.

Or…

Her bed.
Naughty reindeer games like you've never seen ensue when Rudolph brings out the Vixen in this Dasher.
With witty banter and laugh-out-loud moments, prepare to experience Christmas bliss in Not Your Average Vixen, an enemies-to-lovers holiday romance.
Author note: No reindeer were harmed in the writing of this book.
Release Date: December 9, 2020
Trope: Holiday Romance, Vacation Romance, Wedding, Wine and Dine/Bakery, One Night stand, advisories to lovers, rom-com
Put out percentage: 16%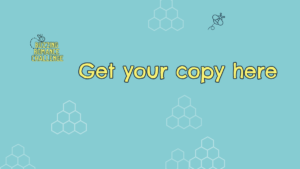 Patreon: https://Patreon.com/bookcaseandcoffee
Facebook: https://Facebook.com/buzzingaboutromance
Instagram: @buzzingaboutormance
Music by Cambo
Itunes | Spotify | Stitcher | Google | RSS Feed